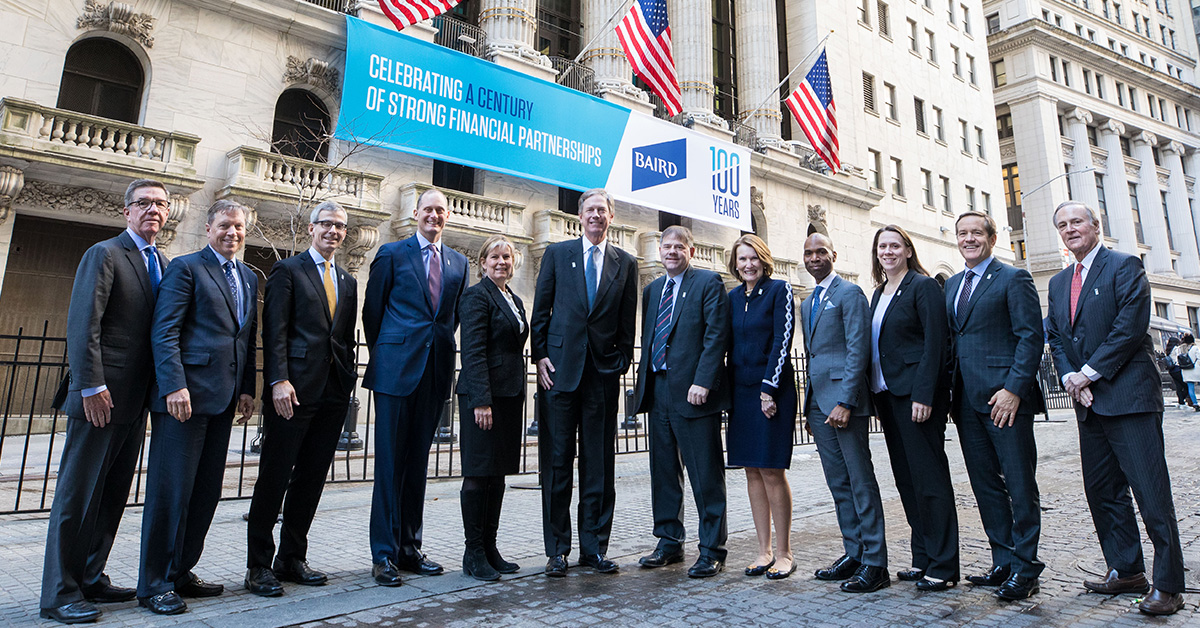 NOVEMBER 24, 2020
Charting a Course for the Future of Finance
I've never been a fan of sitting on the sidelines. In my life and work, I very much want to be part of a team – working together to develop ideas, make decisions and see them through.
To effect change, though, you need to take action.
That's one reason why I was pleased to rejoin the board of directors of the Securities Industry and Financial Markets Association (widely known as SIFMA) this fall. The premier trade association for the U.S. securities industry, SIFMA advocates on regulation, policy and legislation that impacts individual and institutional investors.
It's great to be back on the board and working alongside my industry peers, having previously served as a director for more than 10 years and as chairman in 2011. It is particularly gratifying to rejoin this year, as my colleague and fellow Baird Vice Chairman, Jim Allen, served as chairman of SIFMA's board of directors in 2019. He's now following his passion for community service by joining the board of the SIFMA Foundation, which champions financial education and literacy, particularly among kids.
Jim and I are proud to carry on Baird's long tradition of financial services industry leadership. That legacy begins with our firm's founder and namesake, Robert W. Baird, who believed so passionately in the need for our industry's self-regulation that he crisscrossed the country by train to convince his peers of its necessity and its advantages.
His efforts culminated in 1939 with the founding of the National Association of Securities Dealers (NASD), a self-regulating organization. Three Baird leaders would serve as the organization's chair, including Baird himself; Clarence Bickel, our third president, who also served two terms as governor of the New York Stock Exchange; and Robert Haack, a Baird stockbroker who went on to become president of the New York Stock Exchange for 10 years. After creating NASDAQ in 1971, the organization was eventually succeeded by the Financial Industry Regulatory Authority (FINRA) in 2007.
Over our 100-plus-year history, numerous Baird leaders have served in leadership roles across the industry, carrying out our commitment to integrity, fairness and honesty in our business. To name just one, our former chairman and visionary leader, Paul Purcell, served multiple terms on the SIFMA board and also sat on the board of its predecessor organization, the Securities Industry Association.
I'm thankful to have the opportunity to carry on this tradition and to join my colleagues in leaving the proverbial sidelines and working to advocate for effective, efficient markets that benefit all investors.