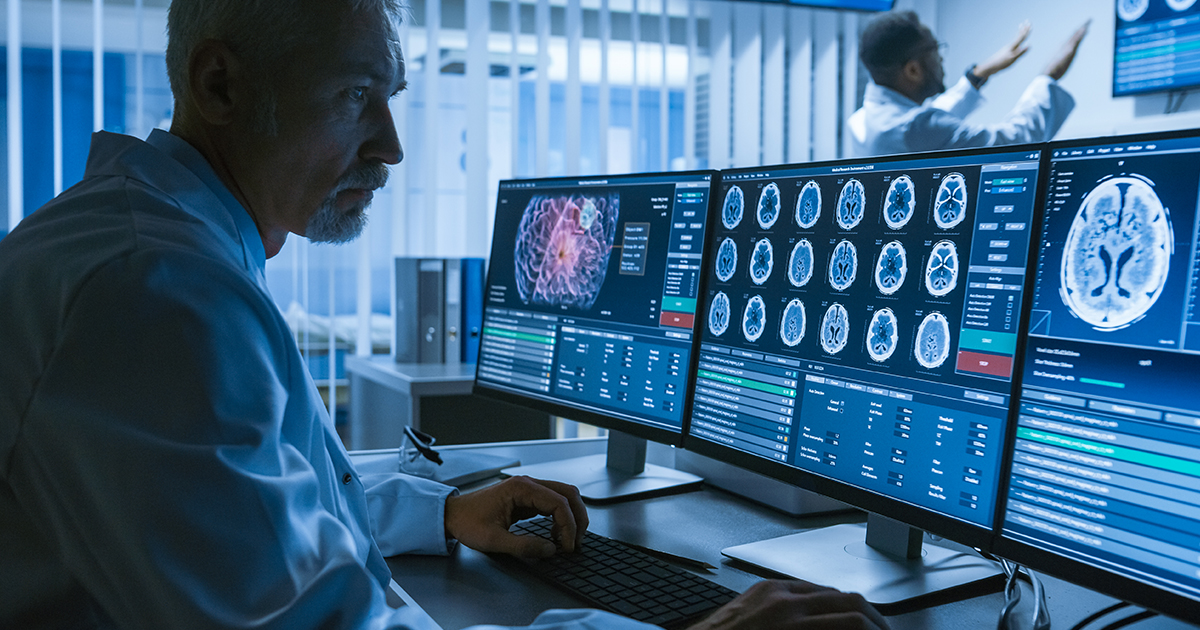 AUGUST 14, 2019
Are You a "Neuro Fiduciary?"
The word "fiduciary" has come up a lot in recent years, and it's often equated with the idea of a financial professional keeping their clients' interests first when providing investment and wealth management advice and services.
This begs an interesting question: Do people learn to serve as fiduciaries through education, coaching, experience and working with clients – or are we hardwired to be good fiduciaries? Or bad ones?
Can we tell by "mapping" our brains whether someone is going to be an effective financial advisor, investment committee member, or foundation, endowment or pension fund executive?
Don Trone and Sean Hannah certainly think so. They've staked the future of their leadership development company, 3ethos, on a research framework and assessment that purports to do just that.
Trone, a former Coast Guard officer and helicopter pilot, has long been recognized as the "father of fiduciary" processes and standards in the United States. Hannah is the director of the Center for Leadership and Character at Wake Forest University's School of Business and is a retired colonel in the U.S. Army.
Together they are doing groundbreaking research in the nascent field of "behavioral governance," which is the fiduciary equivalent of behavioral economics, pioneered by Nobel laureate Daniel Kahneman and his collaborator Amos Tversky (both profiled in Michael Lewis' 2016 book, The Undoing Project). Or, put differently, it's the governance equivalent of behavioral finance, developed by another Nobel laureate, Richard Thaler.
Is It All in Your Head?
Trone and Hannah describe their area of study as "Neuro-fiduciary: The discovery and advancement of the neurological, psychological and functional capacities that constitute an effective fiduciary."
Their goal is to "accelerate the development of fiduciaries" – including professionals (like financial advisors and portfolio managers) but, even more so, "lay fiduciaries," which they see as the area of biggest need and opportunity.
Trone and Hannah believe neuro-fiduciaries (think of them as old-style fiduciaries with a dash of leadership and stewardship mixed in) are key to generating better investment outcomes for the organizations they represent.
"There are over 8 million fiduciaries in this country," Trone told me in a recent interview, "less than 5% of whom are professionals. The rest are volunteer or part-time members of investment committees of not-for-profit organizations, or on mutual fund boards, or 401(k) plans. Most of them don't fully understand what their responsibilities are."
(Confirming Trone's point, a 2017 survey of almost 1,000 plan sponsors showed nearly 70% had not received any formal fiduciary training. And the U.S. Department of Labor has started asking plan sponsors, as part of its audits, for documentation regarding training initiatives.)
But focusing on training alone misses the mark.
"A person can't make use of training if they haven't developed the right capabilities," Trone told me.
Understanding the Wiring
Hannah was a member of the academic team that identified six "neurological capacities" that determine a priori just how effective a fiduciary someone is likely to be:
Procedural Justice, or the capacity for ethical leadership;
Vision, or the capacity for transformational leadership;
Self-Complexity, or the ability to understand oneself in the context of changing circumstances;
Executive Control, or the ability to regulate thoughts and emotions;
Situational Awareness, or the ability to perceive changes in the environment; and
Social Astuteness, or the ability for sincerity and interpersonal intelligence.
"'Fiduciary' defines duties as moral obligations – what you have to do," they write. "Behavioral governance defines duties as moral aspirations – what you want to do, who you want to be."
In the case of financial services, Trone says, "Neuro fiduciary is exhilarating – 'fiduciary' is exhausting." (Or, one might add, boring.)
"As an industry," Trone told me, "we have failed advisors, trustees, investment committees by not understanding what it takes to be better fiduciaries, and not giving them the tools they need to become better at behavioral governance."
If Trone and Hannah's theories are correct, the financial services industry could conceivably one day measure someone's suitability to be an effective fiduciary – and identify areas they could improve to be more effective in their roles. Which, in turn, could improve the investment and wealth management outcomes their clients are depending on them to provide.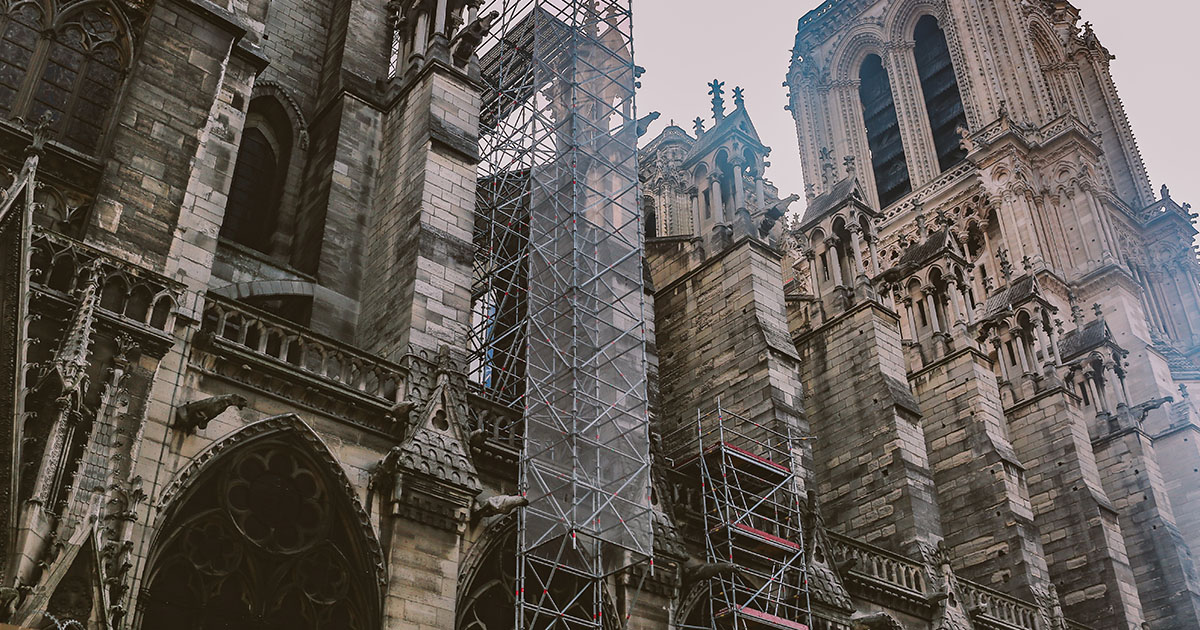 JULY 15, 2019
Philanthropy Humbugs
Why Some Acts of Charity Draw Criticism
It seems Ebeneezer Scrooge's favorite refrain is alive and well in, of all places, philanthropy. It's becoming increasingly common to hear a chorus of "Bah! Humbug!" when sizable donations are announced – particularly when the donor is a wealthy individual or family.
How did we get here? How is it that in a time when there is so much real, urgent need in our world, it's socially acceptable to condemn someone's altruism and decry their donations as money misspent?
As a society, we're facing a myriad of complex challenges – growing wealth and income inequality, climate change, hunger, refugee crises, immigration policies, deteriorating public finances, resurgent nationalism, racism and political turbulence in countries around the world, to name just a few. Frustration over these matters is playing out in, of all places, philanthropy.
Getting to the Heart of the Matter
This is something Phil Buchanan, chief executive of the Center for Effective Philanthropy, tackles in his work and recent book Giving Done Right. As he remarked in a recent opinion piece in the Financial Times, "This generalized cynicism originates with those who are understandably frustrated about wealth inequality but misdirect that frustration in a way that threatens to erode cultural norms about helping others – and about the importance of charity."
In some cases this frustration is more warranted than in others. Museums around the word are now rejecting donations from the Sackler family, which made billions through their ownership of Purdue Pharma – maker of the oft-abused and heavily marketed painkiller OxyContin.
However, we've also witnessed criticism of some remarkable gifts from arguably less "tainted" sources. Former New York City mayor Michael Bloomberg gave $1.8 billion to Johns Hopkins University in late 2018 – the largest gift ever to a single institution – only to have one commentator call it a "dangerous distraction." After the tragic fire at Paris' Notre-Dame Cathedral, donors pledged nearly $1 billion to support a rebuilding effort. A number of donors, including wealthy business people, committed to give more than $100 million each. But a headline in the New York Times read, "As Rich Lavish Cash on Notre Dame, Many Ask: What About the Needy?"
Where Skepticism May Lead to Healthy Change
One area of philanthropy that has recently been critiqued is donor-advised funds (DAFs), which allow people to set money aside for a future charitable gift (and receive a near-term charitable deduction against their taxes) without having to designate the benefitting nonprofits or dates for those grants. As a result, beneficiaries could wait months or years to receive funds. This appears to have been the case in certain years in the Bay Area, home to the Silicon Valley Community Foundations (SVCF), which manages more than $13 billion in assets, much of which came from donations by the area's tech elite.
A great deal of that money is sitting in DAFs, awaiting recommendations from donors as to which organizations it will eventually benefit. Criticism arises when grants paid by certain community foundations as a percentage of assets fall below the 5% minimum payout requirement applied to private foundations (which doesn't happen all that often), spurring calls for changes in the tax code. It also hasn't helped optics that the largest sponsor of donor-advised funds is for-profit wealth management behemoth Fidelity.
From Humbugging to Effecting Change
It's one thing to "humbug" philanthropy and discuss the potential pitfalls of large gifts from wealthy donors. It's another thing to call for the rejection of donations. As Phil Buchanan commented in the Financial Times, "Of course, critique is vital. But a cynical, generalized dismissal goes too far. Why give if all you get is grief?"
Philanthropy, after all, is not complicit in perpetuating or exacerbating income inequality. We need to encourage everyone (who is so inclined) to give to whatever causes they feel passionate about and we need to resist telling – or even feeling we have the right to tell – wealthy donors where, how and to whom they can give their money away.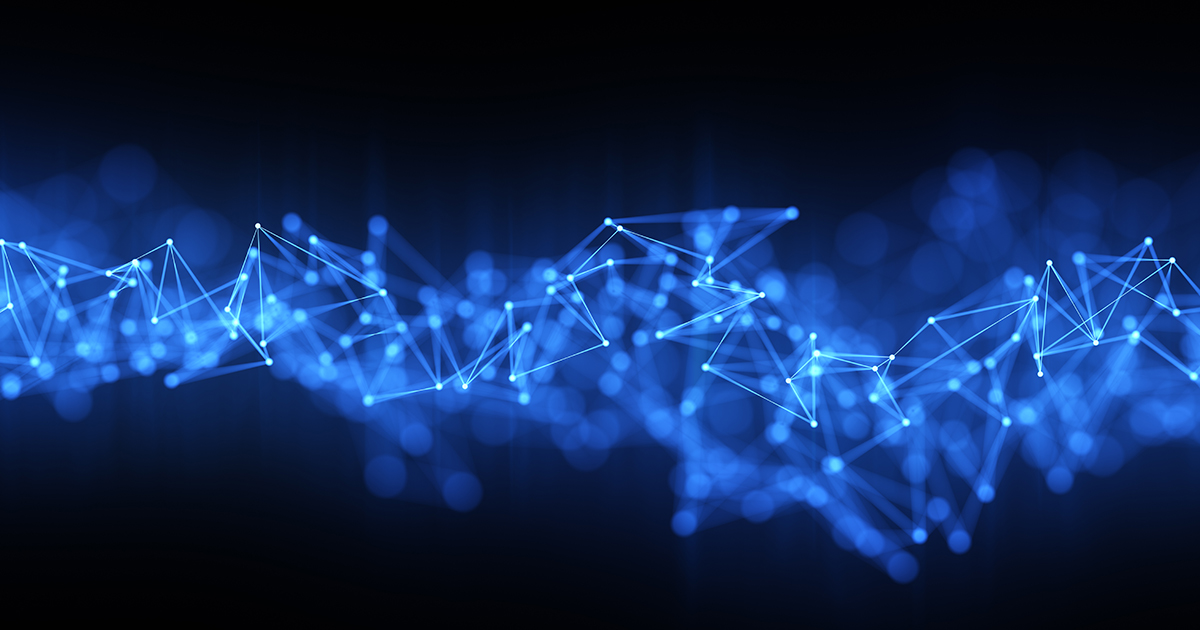 JUNE 12, 2019
Getting it Right
SEC's New Rule Protects Investors While Preserving Choice
Like many in the wealth management industry, I've been watching, speaking and writing about the Securities Exchange Commission's Regulation Best Interest Rule for some time (most recently for Financial Planning, Investment News, The Wall Street Journal and Bloomberg TV). Now that the rule has been approved and published in final form, you can put me squarely and unequivocally in the camp of those who believe it represents one of the most significant milestones in the past decade along the path to restoring individual trust and confidence in financial markets and financial advisors.
Protecting Investor Interests and Choice
The beauty of Reg BI is that it offers a solution to an equation no one had been able to solve in the years since the Dodd Frank gave the SEC authority to so a decade ago. It simultaneously raises the bar for investor protection while preserving individual investors' ability to choose who they work with (what kind of advisor), what products and services best fit their individual and family situations, and how they pay for those products (with commissions or fees or a combination of the two).
It does so by explicitly rejecting a one-size-fits-all approach to wealth management. As SEC Chairman Jay Clayton stated in his opening remarks, "a one size fits all approach to regulating BDs (broker dealers) and RIAs (registered investment advisors) doesn't work because BDs and RIAs have inherent differences".
A Higher Standard of Care
Reg BI, in its final form, means we will never have a "uniform" or "harmonized" standard of care across retirement accounts, advisory accounts and brokerage accounts, which was the somewhat utopian vision behind so-called "fiduciary standard" provisions of the Dodd Frank Act.
But what we do now have – for the first time in our lifetimes – is a clear regulatory principle and standard of client care consistently present (if differently implemented) across all activities that financial advisors engage in on behalf of their wealth management clients: The requirement that they put their clients' interests first.
Hard to believe it has taken this long and been this difficult to get to this point.
Reg BI has many vocal critics. But I honestly believe this rule is a win for everyone. For individual investors and their specific needs. For advisors and their ability to serve their wealth management clients. And for the underlying optimism that necessarily underpins the act of investing one's hard earned savings in financial markets – the belief that tomorrow can and will be better than today.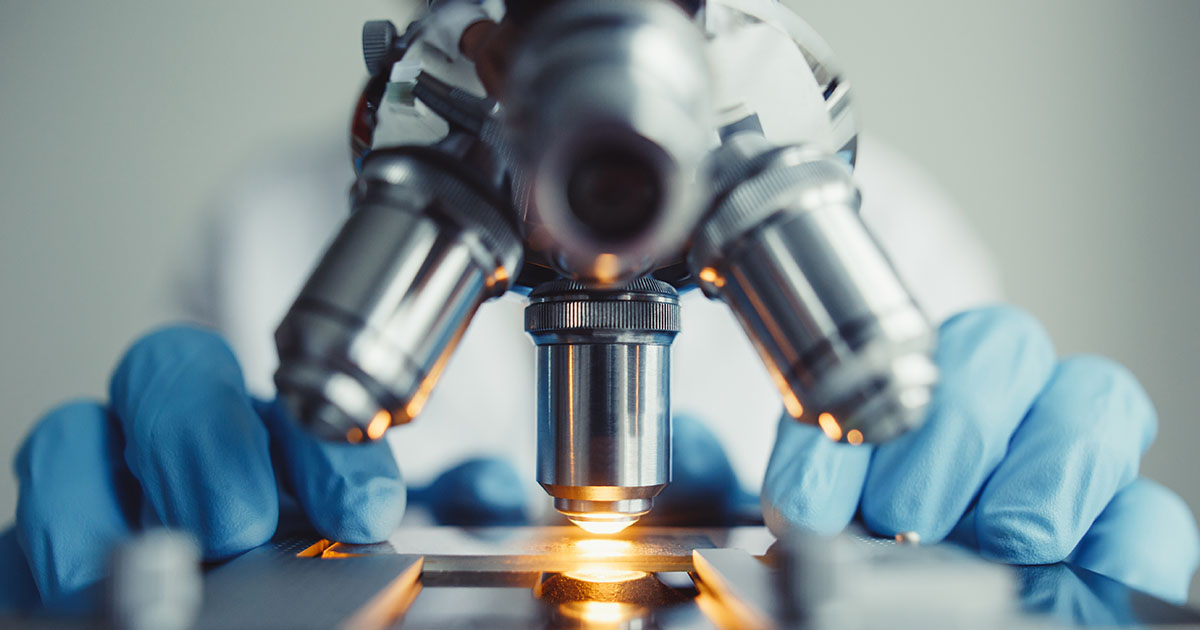 MAY 30, 2019
The Brave New World of "Bio Bonds"
Karen Shaw Petrou (profiled in the Wall Street Journal with her guide dog Zuni) has earned her way to the top of a short list of experts in global financial regulatory issues. But what she's most proud of these days isn't her work consulting with banks and regulators. It's a new bill recently introduced in Congress that would provide federal guarantees to investors who help develop cures for blindness.
More than four million U.S. adults and nearly half-a-million children are blind or have severely impaired vision. Petrou's "Eye Bond" legislation would enlist the public and private sector in the quest to cure blindness. The legislation would create a five-year, $1 billion pilot program that would offer loans to researchers doing vital research on blindness. The federal government would guarantee up to 50% of the principal of securities issues by banks and investment banks to biomedical researchers selected by the National Eye Institute for work in curing multiple causes of vision impairment, including age-related macular degeneration, combat injuries, glaucoma, diabetes retinopathy and sickle cell retinopathy.
The bill, H.R. 2620, was introduced with bipartisan support in the U.S. House of Representatives in May by Rural Development FDA Appropriations Subcommittee Chairman Sanford Bishop (D-GA) and Energy and Commerce Subcommittee Ranking Member McMorris Rodgers (R-WA).
The Potential to Make an Impact
If successful, Eye Bonds will lay the groundwork for a new class of investments called "Bio Bonds," which could help raise crucial funding for research, treatments and, hopefully, cures for other diseases and disabilities. Both Eye Bonds and Bio Bonds fall into one of the newest and fastest-growing categories of socially responsible investing known as "impact investing".
Impact investing goes a couple of steps further than traditional a "negative screening" approach to socially responsible investing, in which investors cull their portfolios of companies engaged in activities that aren't aligned with their values, like tobacco or gun manufacturing, gambling or alcohol.
Impact investing also goes beyond another variation of socially responsible investing, known as ESG investing, in which investors rank companies against a variety of environmental, social and governance metrics designed to measure their overall corporate responsibility.
By contrast, impact investing involves targeting investment dollars at a particular cause or problem, like climate change, or water quality in third world countries, or eradicating malaria. Or, in the case of medical research, the so-called "Valley of Death" associated with translating early discoveries and breakthroughs into effective treatments and ultimately making those commercially available to consumers.
There is plenty of funding for basic biomedical research from sources like the National Institute of Health, various foundations and other types of philanthropy. There is also funding for late stage, clinical trial research from venture capitalists and biopharma companies. But there is relatively little support for translational research because it involves significant time and money and isn't always successful.
A More Institutional Approach?
MIT finance professor Andrew Lo has proposed a different investment approach to the Valley of Death when it comes to potential treatments for cancer and other deadly diseases: a $30 billion Mega Fund that would provide money for drug research in return for royalties from those products that became commercially successful.
Lo's reasoning is that investors are (and should be) scared away by the long odds of having any single new orphan drug approved by the FDA. Instead, investors in risky translational research need to prudently diversify research and development risks by having "multiple shots on goals" – as many as 150 different investments, each requiring as much as $200 million from beginning to end – through a single, diversified portfolio.
It's not hard to see why the innovations proposed by Petrou and Lo are getting a lot of attention.
"Even if you're not blind, or don't know anyone with severe vision impairment," Petrou points out, "if the financial instruments in this legislation work for blindness, they will also work for other diseases and disabilities."
When and if they become a reality, both Bio Bonds and Lo's Mega Fund would probably be too risky for the average individual investor. That's currently true of many types of impact investing. But finding ways to combine targeted impact with manageable risk is likely to be the next big wave in socially responsible investing. And it's something I'll be paying close attention to as the trend continues to develop.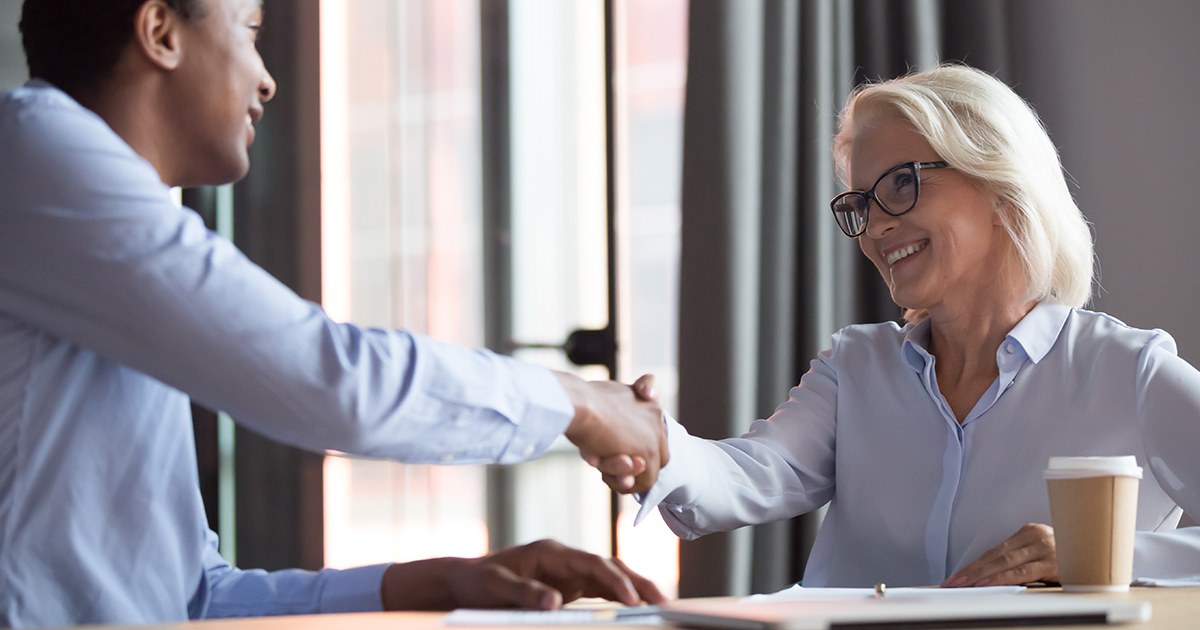 MAY 08, 2019
Is Finance a Profession?
During a recent speaking engagement at Wake Forest University's School of Business, I discovered a goldmine of academic thought and analyses regarding the distinction between a business and a profession.
For example, "Is Business a Profession?" is the name of an undergraduate course taught by Professor Matthew Phillips. It's also the subject of a new book – Honorable Business – by Professor Jim Otteson. And it's the focus of a white paper by Professor Sean Hannah titled "Towards a Noble Profession of Business" (which is one of the most cogent explorations of the subject I've ever read).
All of this helped bring into focus a question I've been thinking about for years: Is Finance a Profession?
What Distinguishes a Profession?
Upon further reflection, I've concluded that some segments of finance are professions. Some are evolving into professions. Some aspire to be professions. And some never will, nor should they be.
To understand my reasoning, it's important to start with the characteristics of a profession as identified by the academics referenced above:
Professional Ethos: "The canon of values beliefs duties and norms that define how business will be approached and conducted," Hannah suggests.
Codes of Conduct reflecting those shared beliefs and which, in the words of Otteson, describe "a moral mandate to use one's limited resources of time, talent and treasure to provide value… by providing value to others."
Credentialing, which helps establish a quality standard.
Continuing Education.
And, perhaps most importantly, a sense of Fiduciary Responsibility to buyers, customers, clients and society as a whole.
These are all features society associates with professions like law, medicine, accounting, architecture, and engineering.
The Professionals of Finance
By these benchmarks, the field in financial services that seems closest to being a profession is asset management. The rules and regulations governing this business were established by the Investment Advisors Act of 1940 and years of legal precedent. Those rules and regulations impose a fiduciary duty on anyone who provides investment advice for a fee. Many of the analysts and portfolio managers employed by asset management businesses are Chartered Financial Analysts (CFAs), required by the CFA Institute as charter holders to pass a rigorous three-part series of examinations and to live and work by a professional code of ethics.
Close behind (and closer than most people fully appreciate) is wealth management.
The dominant business model for financial advisors has evolved over the past several decades from commission-based brokerage to fee-based advisory, where financial advisors are held to a fiduciary standard on much of the work they do for clients.
Today's financial advisors generally are far more highly trained than the much-maligned "stock broker" of the 1960's and many hold credentials like the CFA, or Certified Financial Planner (CFP), whose code of ethics requires members to act as fiduciaries, or a host of others including Certified Investment Management Analyst (CIMA), Certified Private Wealth Advisors (CPWA), Chartered Financial Consultant (ChFC).
Many financial advisors won't work with a client without some form of financial plan or discovery process, which allows them to determine which products or services best fit those clients' needs (which one would expect a fiduciary).
Not entirely. Not yet.
So why, then, isn't it possible to make a blanket declaration that finance is a profession?
Because not all businesses in finance operate under a fiduciary standard, have codes of conduct, certify their employees, or even have a professional obligation to their clients.
Writing about Goldman Sachs in his contribution to my book, A Force for Good, longtime industry observer Charley Ellis points out, "Most of the organizations Goldman Sachs work with are not clients. Some are customers – even important customers – but not clients. And still others are not customers, but counterparties." A financial services firm's duties to clients vs. customers vs. counterparties are subtly but importantly different. And many consumers of financial services are not aware of those differences.
Generally speaking (though not always), professions refer to the people and organizations they serve personally as clients. People who have checking accounts, credit cards and lines of credit at a bank are generally referred to as customers. Investors who deal with stock and bond traders are most properly called counterparties, not customers or clients. Financial firms are obliged to ensure products and services are suitable for their customers. They are obliged to deal fairly with counterparties. Both are lower standards of care than the fiduciary standard that applies to clients of professionals.
A Matter of Trust
There is another reason it's not possible make an unqualified statement about finance as a profession.
As Professor Hannah warns, "A business... cannot simply declare itself to be a profession. Professions are granted status only when they earn it from the constituents they serve. It is clients and broader society... who will determine... a profession".
A little more than ten years after the financial crisis of 2008-2009, finance remains the least trusted business sector globally, according to the 2019 Edelman Trust Barometer. And a recent survey by RealClear Opinion Research shows "45% of Americans say Wall Street and investment firms make it harder for them to achieve the American Dream." By Professor Hannah's standard, there's still a lot we need to do before broader society views us not through the lens of caveat emptor, "let the buyer beware", but through the lens of credat emptor, "let the taker believe in us."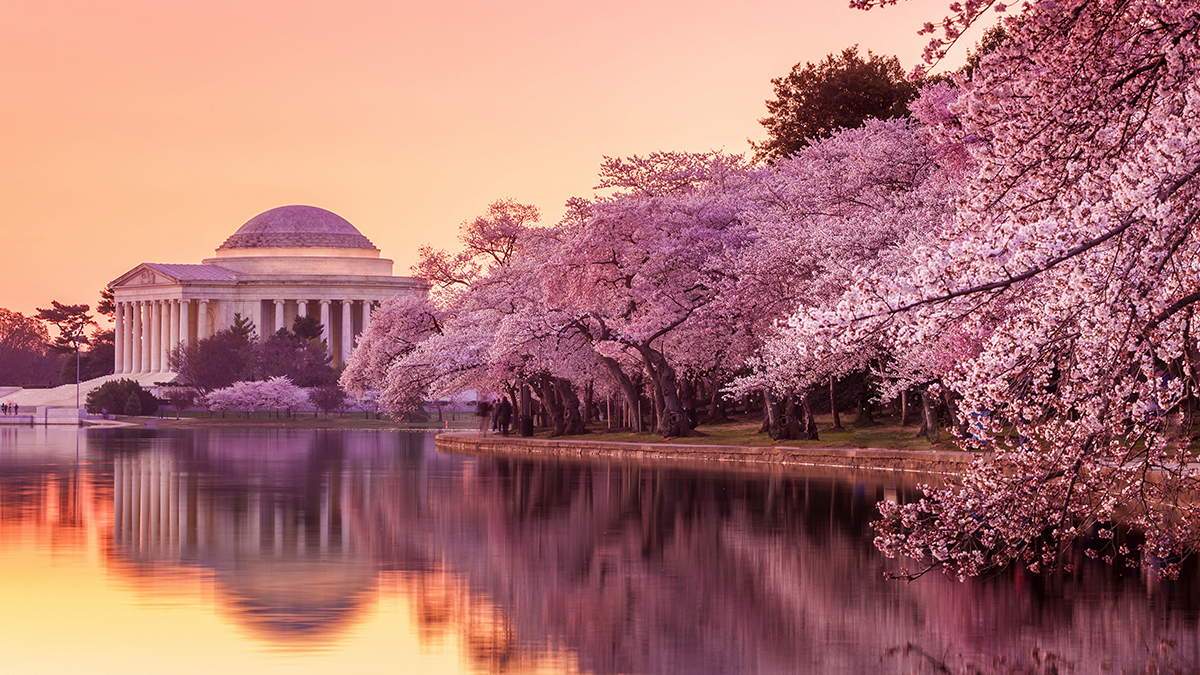 APRIL 03, 2019
A Breath of Fresh Air
There's something encouraging and refreshing about the sight of cherry blossoms blooming anew in our nation's capital after a long winter.
I feel the same about the news that two financial services regulators are planning to cooperate in an effort to help simplify things for individual investors and their advisors.
As Think Advisor recently reported, the Financial Industry Regulatory Authority (FINRA) is planning to revamp or eliminate its existing suitability rule once the U.S. Securities and Exchange Commission's pending Regulation Best Interest rule (Reg BI) is finalized.
While speaking at the Securities Industry and Financial Markets Association's annual compliance conference, Robert Colby, FINRA's chief legal officer, said: "There's a lot of overlap between the existing suitability rule and the direction that Reg BI is going."
After Reg BI is finalized, Colby said FINRA will "look to see first, is there anything different between our [suitability] rule and the way it [Reg BI] comes out? We'll fix that because we'll be enforcing Reg BI and we don't want to be inconsistent in any way." If FINRA decides to keep its suitability rule, "we want to make sure they are completely aligned," Colby added.
Now, if only the US Department of Labor could take a similar approach to regulations governing the management of Individual Retirement Accounts, our industry could get closer to something investors and advisors would greatly appreciate – more consistent and clearer rules around the many different types of accounts available to them.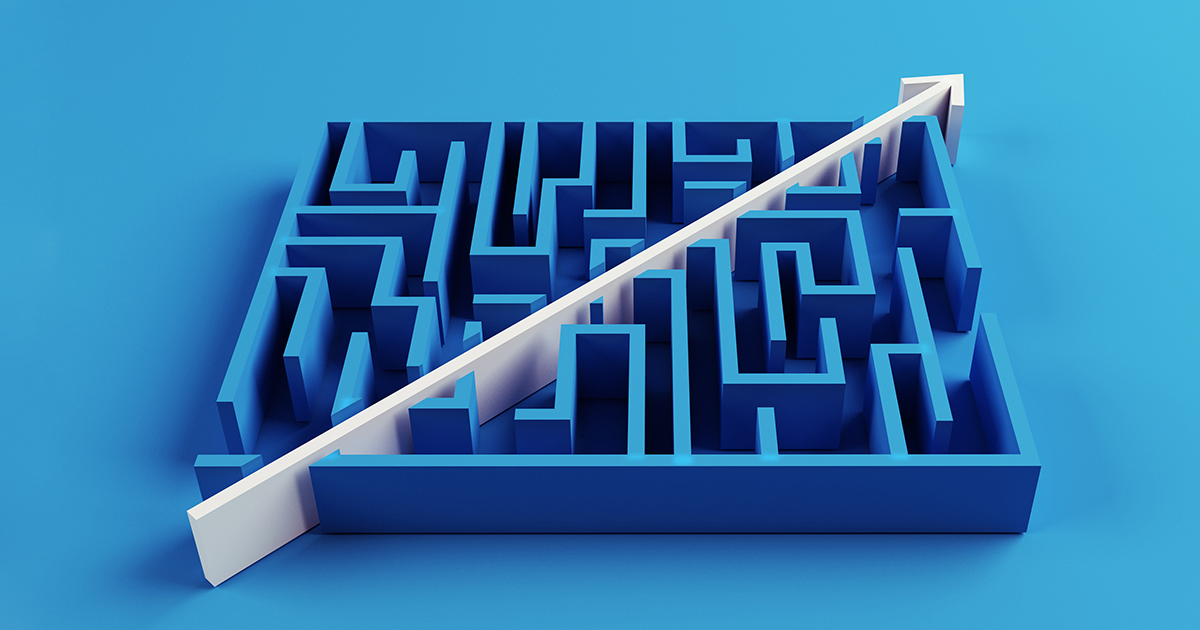 MARCH 13, 2019
Ockham's Razor and the Illusion of Complexity
A 14th century Franciscan friar, William of Ockham, is credited with having formalized the principle that "simpler solutions are likely to be more correct than complex ones." Also known as the law of parsimony, this "keep it simple" concept is often referred to today as "Ockham's razor" – a tool to be used in cutting away extraneous material when getting from point A to point B.
A great read illustrating how this concept applies to investing can be found in John Watkins' article The Illusion of Complexity, published recently by the Hilliard Lyons Trust Company.
Acknowledging the growing complexity of the world in which we live and of financial markets, Watkins writes, "A typical response is to fight complexity with complexity. Many investors believe they need investment solutions that are complex... and hyperactive."
"Simple is often confused with 'easy' and complex is confused with 'sophisticated'," writes Watkins.
What Would Wile E. Coyote Do?
Most of us can recall the amusingly unfortunate outcomes of elaborate plans made by various Saturday morning cartoon antagonists. But even without that context it seems a little ironic that the investment industry's response to intense market disruption or protracted uncertainty often involves additional layers of complexity.
A case in point: Bloomberg's announcement during last year's stock market correction that "UBS Global Wealth Management is embracing a playbook beloved by hedge funds – a slew of options trades" purporting to be "the skeleton's key to unlock ever more complex and fitful markets."
Contrast this with Watkins' overarching investment philosophy: "We believe that simplicity, rather than complexity is the best way to achieve long term investment objectives."
The Strength of Simplicity
On one level, Ockham's razor is trivial. Of course the solution with the fewest moving parts will have the highest utility value. But on another level, it is deceptively profound. That's because the characteristics of simplicity and complexity are integrally related to resilience and fragility.
As Nicolas Taleb explored in his book, Anti-Fragile, complex structures and complex systems, whether natural or man-made, are inherently fragile. When subjected to shocks or stress, they tend to break more easily, the breaks tend to be more damaging, and the damage tends to be more permanent. By contrast simple structures and simple systems have a much greater capacity to withstand turbulence multiple standard deviations away from the norm. Think, for example, of the difference between how trees in a forest and downtown office buildings are affected by earthquakes.
The financial crisis gave us a test case of just how fully this link between complexity and fragility applies to our modern day financial system. Most of the devastation during and after 2008-2009 was caused by complex financial products – like collateralized mortgage and debt obligations – and the most serious breakage occurred at complex organizations like Lehman Brothers and AIG.
The Devil in the Details
Complexity is also inversely related to transparency, Watkins points out. Complex investment solutions are harder for investors to understand. It is harder to predict how they will respond under extreme conditions. And it is harder to know what to do when they deviate from expectations.
Warren Buffet's longtime partner at Berkshire Hathaway, Charlie Munger, has been quoted as saying, "Simplicity has a way of improving performance through enabling us to better understand what we are doing."
For Watkins, the benefits of simplicity are equally fundamental: "Simplicity is the cornerstone of intelligent investing."
While on the topic of transparency, I will disclose here that John is one of many seasoned investment professionals at Hilliard Lyons who will be joining Baird next month. And I couldn't be happier about that.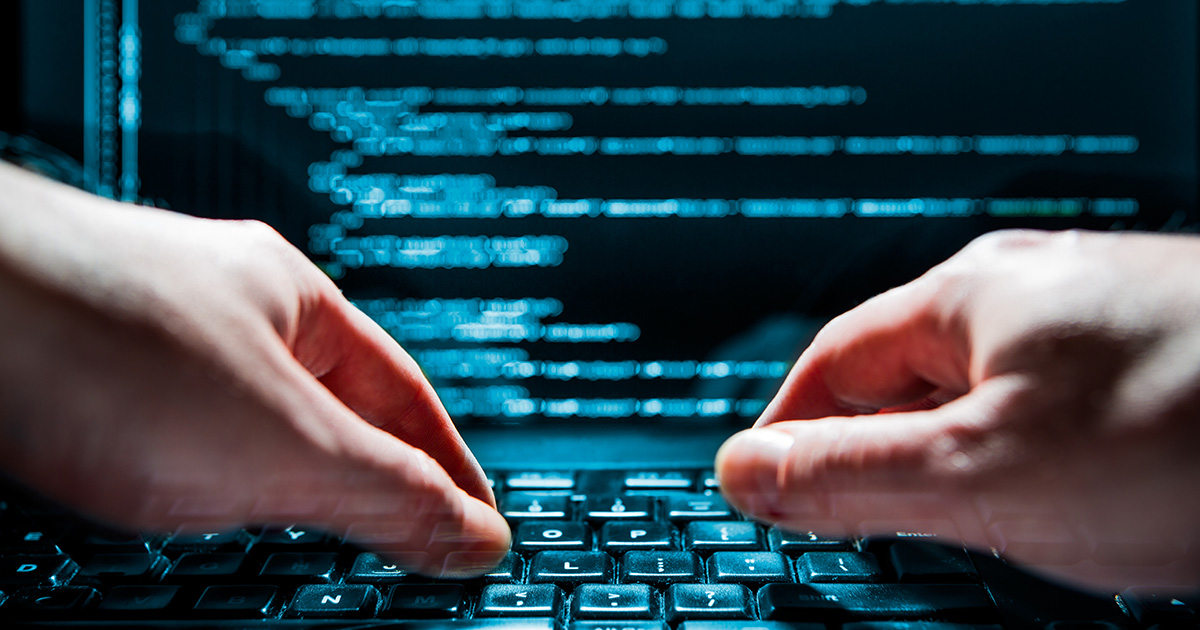 FEBRUARY 05, 2019
A High Stakes Tradeoff for Investors: Protection vs. Privacy
Curt Bradbury is an unlikely agitator. The chief operating officer of Little Rock, Arkansas-based Stephens Inc., a regional brokerage firm, is a taciturn, card-carrying conservative. I've never seen him wear anything other than a dark suit and tie. Generally, he sits through board meetings with arms folded and a frown on his face.
But for the past several years, he has moonlighted as an activist for the privacy rights of individual investors.
In 2015, it was Bradbury who almost single-handedly forced the Financial Industry Regulatory Authority (FINRA) to withdraw its controversial proposal to create an automated risk-monitoring program (known as CARDS) that would have collected real-time data on the trading activity and brokerage accounts of every individual investor in America.
Now Bradbury has his sights set on a new but similar initiative – a rule approved by the US Securities and Exchange Commission (SEC) that will create an equally massive database called the Consolidated Audit Trail (CAT).
"We're going to have to address this politically", Bradbury told me, noting that Congress has recently shown heightened bipartisan concern about technology and rights to privacy.
CAT would require self regulatory agencies to create, implement and maintain a consolidated audit trail that would capture customer and order information for most securities, across all markets, from order inception through routing, cancellation, modification and execution. The information would be kept in a single, centralized database and would be available to regulators, including the SEC, for regulatory purposes, including economic analyses, market structure analyses, market surveillance, investigations and examinations.
"It's alternately been dubbed both the SEC's "Hubble Telescope" for stock market activity and a "one-stop shop for cyber criminals".
A Well-Intentioned Proposal
Like CARDS, the underlying policy rationale behind CAT is to enable regulators to use data analytics to better protect participants in the financial markets. This idea appeals to many, given the continued drumbeat of regulatory enforcement actions and fines against financial services firms and the generally low opinion consumers have about the integrity of the financial industry.
But critics of CAT are concerned it has the potential to expose confidential information to tech-savvy criminals who have repeatedly shown the ability to hack government and financial services databases.
It's not a question of whether, but when, the SEC's database will be compromised," Bradbury said.
Ironically, the SEC itself just brought charges against traders who hacked its own EDGAR database and made money using insider information. And the list of financial services firms that have exposed personal financial information is growing, with the largest and most visible recent example being Equifax – which impacted almost 150 million individuals.
Up to this point, the financial services industry has been cooperating with the SEC behind the scenes to try and modify CAT in a way that meets the agency's desire for real-time information without disclosing so-called "personally identifiable information."
But privately, CEOs of wealth management firms are wondering what their clients would say if they knew that their wealth managers were required to send information about their accounts to a target-rich central data repository.
The unintended consequence, as one financial institution commented about the CARDS database, could be a chilling effect on "investor trust and confidence in the securities markets of the United States and the broker-dealer community. The mere perception that... retail client information [might be] more vulnerable to fraudsters could impact how retail investors view the brokerage community and how they choose to invest their funds."
Room for Refinement
Curt Bradbury and others are asking important questions about what Black Swan outcomes could arise from aggregating in one place, under the stewardship of quasi-governmental regulators and the SEC, customer information that most investors consider to be private – and want to keep as private as they possibly can.
Shortly before this blog was posted, the SEC fired the unregulated third-party firm building and administering CAT, Thesys Technologies, and transferred that responsibility to the Financial Industry Regulatory Authority (FINRA). Industry observers see the change as a positive, but one that stops short of addressing investor privacy issues.
"America's retail investors never wanted to send their personally identifiable information to an unregulated third-party like Thesys," said Chris Iacovella, CEO of the American Securities Association. "The SEC should take this as an opportunity to implement a CAT capable of needed market surveillance without collecting a jeopardizing the data security of almost every American investor."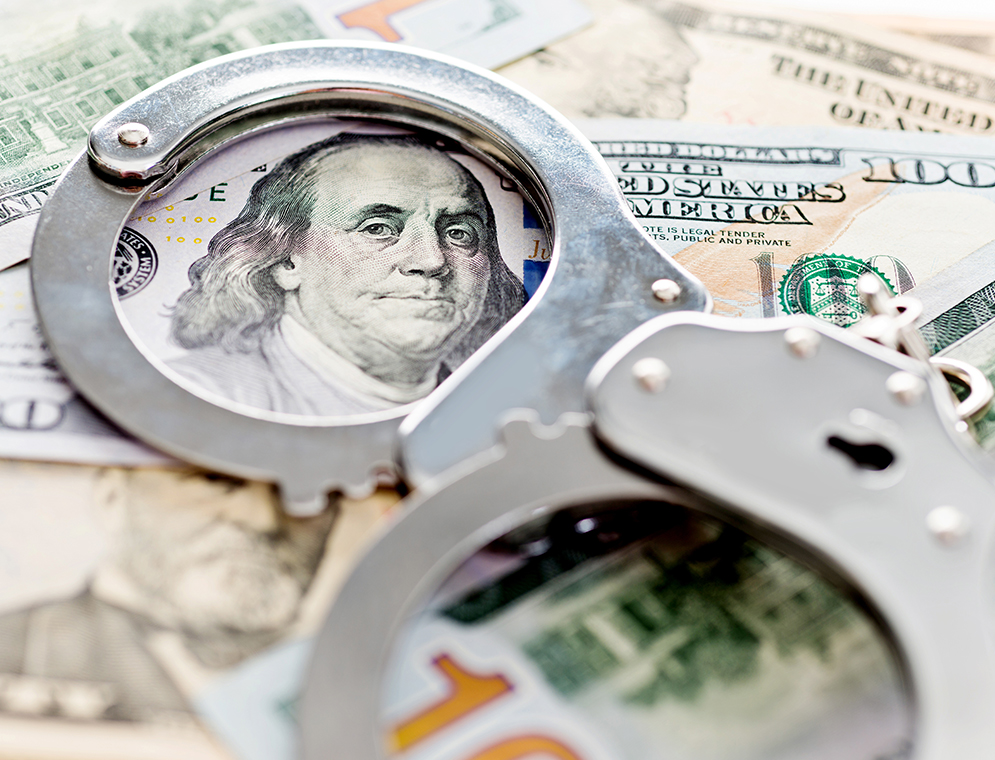 NOVEMBER 14, 2018
What Could Stop the Next Madoff?
December 11 will mark 10 years since the FBI arrested the now infamous Bernie Madoff, who perpetrated one of the greatest financial frauds in U.S. history through an extraordinarily brazen Ponzi scheme that bilked his investors out of tens of billions of dollars.
What can prevent another Madoff from happening? Unfortunately, probably not the kind of fiduciary regulation the U.S. Department of Labor and the U.S. Securities and Exchange Commission have proposed over the past decade. As an Investment Advisor registered with the SEC – Madoff was already a fiduciary.
I recently authored a piece for On Wall Street sharing thoughts on what can prevent advisors with bad intentions from taking advantage of their clients' trust – and the good news is it's a rule that's already in place. I encourage you to check out the article.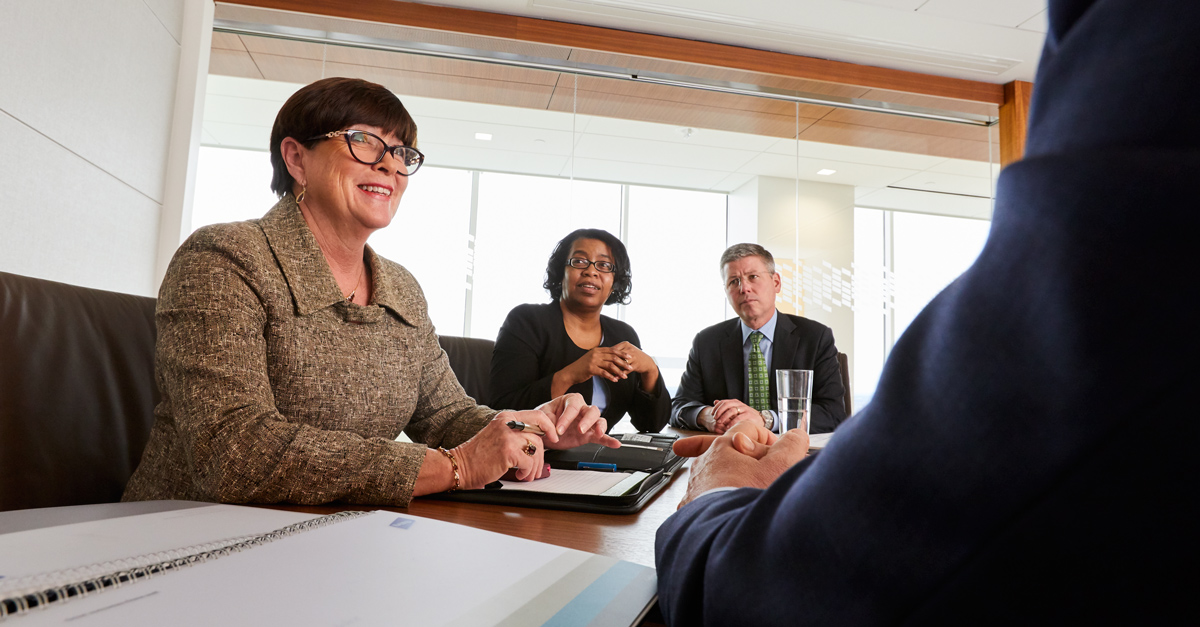 OCTOBER 30, 2018
Our Industry Should Be Invested in Diversity
Of the various challenges and risks facing the financial services industry, there is one I'm reminded of every time I look in the mirror.
The faces of our clients look different today than they did just twenty years ago. Even as wealth in our society is increasingly created and controlled by women and people with diverse ethnic or cultural backgrounds, our industry remains predominantly white and male – particularly its leaders.
If our talent doesn't resemble or reflect the people we want as clients, is it reasonable to expect that they'll believe we can understand the experiences, perspectives and backgrounds that shape their philosophical views and financial needs? Is it realistic for us to believe that a concentration of demographically similar people – many with similar backgrounds, experiences and educations – will be able to see situations from different perspectives and provide the best possible solutions?
I recently had the opportunity to share my thoughts on the importance of diversity and inclusion to the financial services industry with InvestmentNews. The article also explains why I chose to partner with a firm that shares my passion on this topic. I encourage you to check it out.