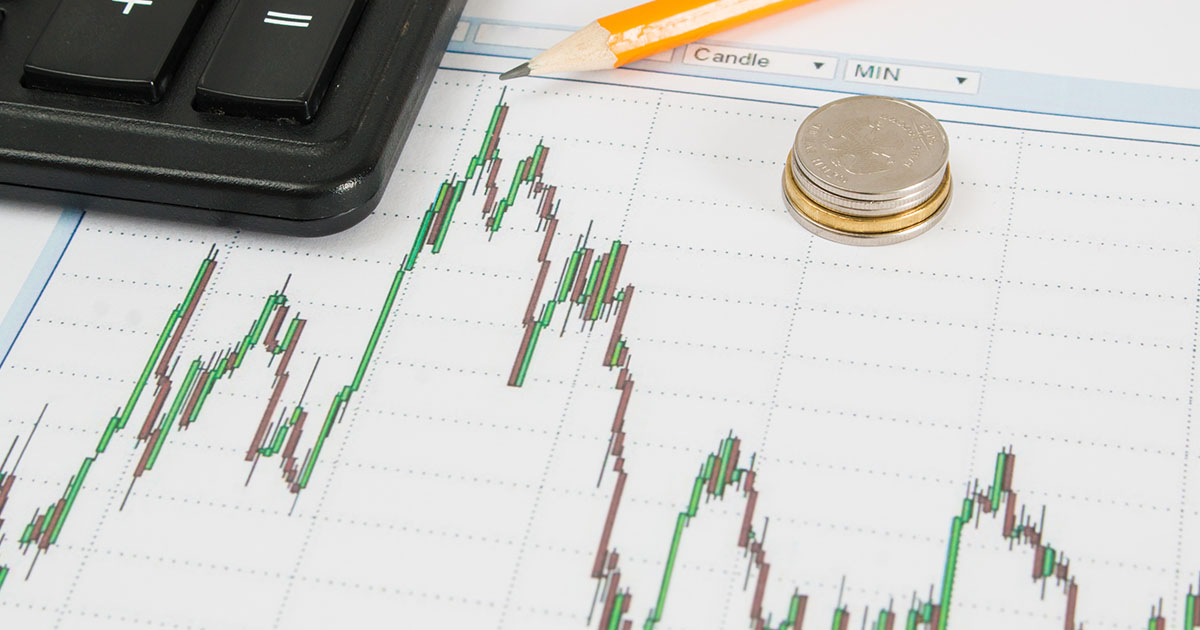 MARCH 20, 2020
Lessons Learned From Investing in Volatile Times
Even for those of us who've seen them before, times like these can be incredibly challenging to navigate for investors.
Right now I worry about people who are trying to do that on top of their day jobs, especially with everything else the Covid-19 pandemic has given them to deal with.
I recently corresponded with fellow Baird blogger Mike Antonelli about our experiences investing through volatile times. I hope people thinking about their next trade can benefit from what we've learned... or at least avoid the most common mistakes.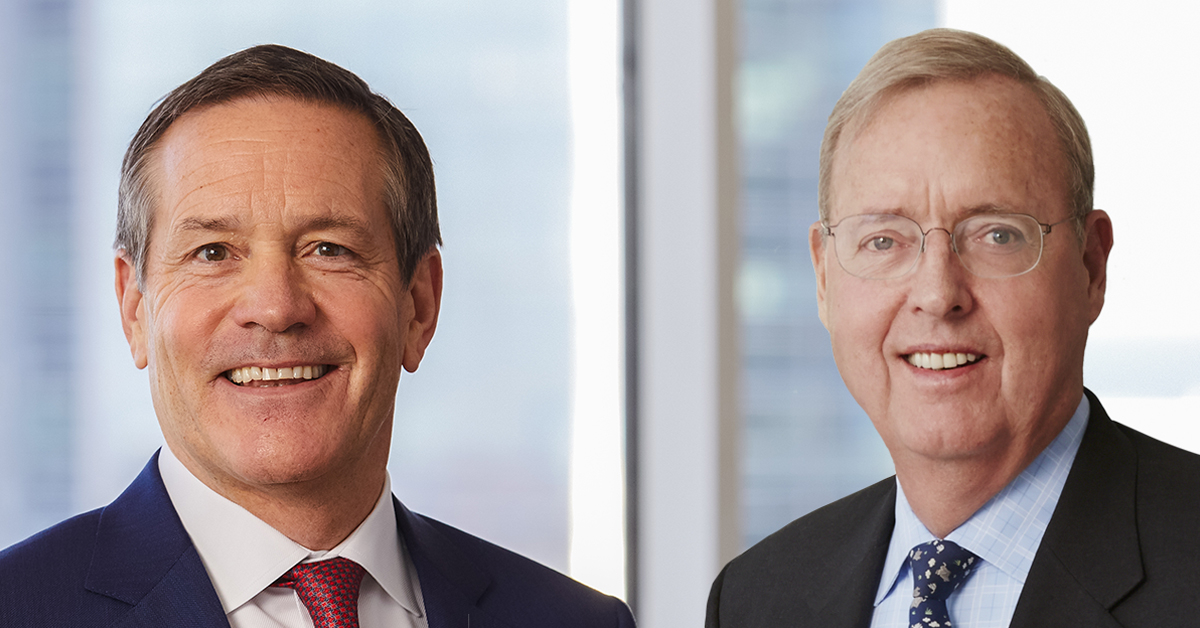 MARCH 12, 2020
Character and Culture: The Legacy of Paul Purcell
Several years ago, I sat in a midtown Manhattan restaurant telling my lunch guest, former UBS Wealth Management Americas CEO Marten Hoekstra that I would soon be joining Baird, a Milwaukee-based global financial services firm as Vice Chairman.
"Are you kidding?" Hoekstra said. "That's fabulous! You rarely get the chance to work with a true leader like Paul Purcell."
Purcell, longtime Chairman and former CEO of Baird, passed away at the age of 73. Since then, leaders from across the financial services industry have echoed Hoekstra's comments, offering an outpouring of praise for a fallen colleague and lamenting that our industry has lost one of its best.
"Paul Purcell was the epitome of the way we think of best in class: hardworking (a non-stop worker), intuitive, of the highest integrity, passionate, boldly humble, committed, loyal, an unparalleled relationship builder," said Kim Fleming, Chairman and CEO of Pittsburgh-based Hefren-Tillotson.
Jim Allen, former Chairman and CEO of Hilliard Lyons, trusted Purcell enough to sell his business to Baird last year and signed on to continue serving as Vice Chairman of Baird.
"For many years, I have enjoyed the privilege of knowing Paul as the highly regarded leader of a strong competitor," Allen shared. "More recently, I was honored to call him a colleague. He was always genuine, caring and insightful. While he was analytically gifted, he was constantly guided by his keen instincts and intuition."
"He was a great man and an incredible leader," said D.A. Davidson CEO Jim Kerr. "He was always known for doing the right thing." Kerr's former colleague longtime D.A. Davidson Chairman Bill Johnstone added, "He proved that you could be both enormously successful and do so with integrity, grace, kindness and humility."
For more than a decade, at CEO roundtables and board meetings for the Securities Industry and Financial Markets Association (SIFMA), and during my last two years at Baird, I myself had the privilege of watching Paul Purcell in action.
I admired his integrity and unflinching honesty, which could sometimes come off as uncomfortable bluntness, like when he told me in an interview for my 2012 book Stewardship: Lessons Learned from the Lost Culture of Wall Street, "There's no question our industry lost its way [during the financial crisis]. It was greed, glorious greed."
I admired the culture he built at Baird, which may be his most enduring legacy. He believed passionately in employee ownership, and not only had the courage to repurchase Baird from its then corporate owner, but the foresight to share that ownership with approximately two-thirds of the firm's 4,600 employees, who are known as associates, akin to partners in a broadly-held partnership.
He believed to his core in treating everyone with the dignity and respect they deserved. No email – from anyone, on any topic – was too unimportant for him not to answer. If my mobile phone buzzed at 9:30 pm on a Saturday, it was inevitably Paul, responding to something I had sent him. Under his leadership, every year, for the last 17 years of his career, Baird was recognized as one of the top companies to work for in America.
Culture is the organizational equivalent of character. Culture is driven from the top and reflects the character of a firm's leaders. Character and culture matter. Get them right and anything is possible. Without them, nothing else matters.
Paul Purcell was a true leader because he got them right. Exquisitely right. That is the example he set for all of us and the legacy he bequeaths to our industry.
This tribute originally appeared in Barron's on March 9, 2020.
John Taft is Vice Chairman of Baird. He is a past chairman of the Securities Industry and Financial Markets Association (SIFMA), where he advocated for responsible financial reform.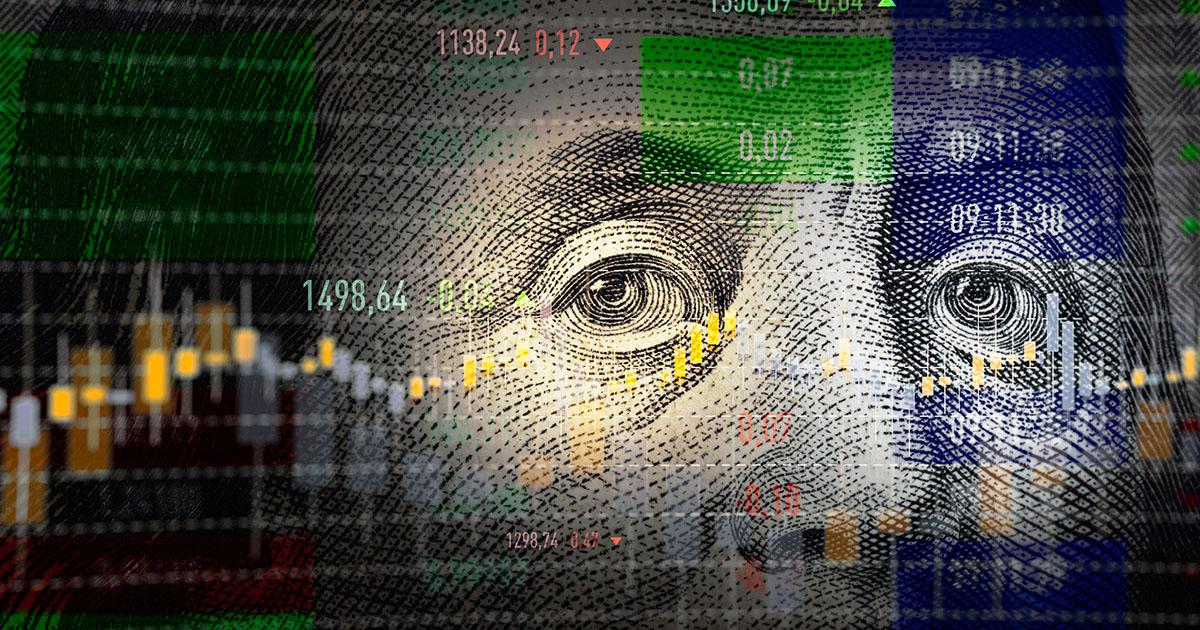 FEBRUARY 27, 2020
Government Policy: The Lever that Moves Financial Markets
"Give me a lever and I will move the earth," the Greek philosopher Archimedes is paraphrased as saying.
Today, when it comes to individual stocks, sectors or markets overall, that lever is public policy. Regulatory policy. Fiscal policy. Tax policy. Monetary policy.
While the markets themselves are politically agnostic, public policy has a significant impact on business fortunes and individual stock prices and, in turn, on how market sectors move.
"Companies understand the risks and opportunities from government policy faster than investors," says Dan Clifton, a noted Washington D.C. policy analyst with Strategas, a macroeconomic research firm and Baird company. According to his research, "the number of companies citing the government as their top risk doubled from 26% to 52% since the financial crisis."
Magnify these effects tenfold in an election year, when novel and occasionally extreme policy proposals are floated by Presidential candidates. As Nicholas Bohnsack, co-founder and President of Strategas, writes: "Election years have always had a funny impact on the markets. The impact on investors' emotional volatility is almost blinding. In election years, we all become policy analysts."
For current examples, just look at the way stocks in managed healthcare companies have tracked with polling results for Bernie Sanders or Elizabeth Warren, both of whom have proposed "Medicare for All" plans that could essentially end private health insurance. Or the spike in corporate earnings in 2018 after passage of legislation reducing corporate tax rates. Or the 30% decline in Facebook's stock price during 2018 Congressional debate over new privacy regulations. Or the impact of President Trump's tariffs on the share prices of China-exposed companies like Advanced Micro Devices, Chevron, Qualcomm or Wynn Resorts, all of which have been impacted by trade war headlines.
Even outside of traditional election cycles, government policy has become as important a driver of individual stock performance, sector performance and overall market trends as it's ever been in our lifetimes.
So much so that Clifton created an innovative "lobbying index," a basket of 50 stocks selected on the basis of their "lobbying intensity." Lobbying intensity is a quantitative metric that takes into account the amount of money a company spends on advocacy relative to factors on a company's balance sheet.
Clifton's premise, simply stated, is that within any given sector, companies that are more active in Washington – those that invest more resources in lobbying and public policy advocacy – tend to outperform their competitors.
Regardless of any one person's political beliefs, the impact of public policy on business is clear. "Our research has found that an increasing share of company profits are derived from public policy developments," Clifton says. The lobbying index is the underlying index for Strategas Asset Management's Policy Opportunities Portfolio. "With the government casting a larger shadow over the economy and the 2020 election quickly approaching, the Policy Opportunities Portfolio is designed to invest in companies that place a priority on lobbying spend."
More than a decade of data seems to support Clifton's thesis. Since the Policy Opportunity Portfolio's inception in 2009, it has outperformed the S&P 500 by an average annualized 2.9% (290 basis points).
Why? What is driving this outperformance?
"The lobbying basket's continued outperformance stems from the fact that the market cannot properly value the earnings benefit generated by company lobbying," Clifton says. "Corporate lobbying is not a traditional factor accounted for in most analysts' models."
Clifton's portfolio captures the flip side of the "crony capitalism" decried by politicians and others who favor increased regulation and government intervention. Corporations have been criticized by these and other entities for wielding their resources, directly and through trade associations, to influence government policy, allegedly "rigging" the rules of the policy game to their advantage.
What this crony capitalism critique ignores is that the federal government, growing exponentially as it has over the last 100 years, has become so inextricably entwined with every aspect of our capitalist economy that corporations now ignore what's going on in Washington, D.C. at their own peril.
Our economic system is no longer (if it has ever has been) a free market economy. It may not (yet) be a managed economy, either. But it is an economy where elevated government policy uncertainty and almost continuous regulatory change are among the most important factors influencing business fortunes.
"Since the bursting of the tech bubble in 2001 and the financial crisis in 2008-2009, regulatory intervention in the private sector has accelerated," says Clifton. "It used to be that company earnings were generated by research and development and by capital expenditures. Now it's driven by lobbying."
Regardless of who wins this year's Presidential and Congressional elections, that's likely to continue. And Clifton's Policy Opportunities Portfolio represents a unique way for investors to proactively hedge against and participate in that trend.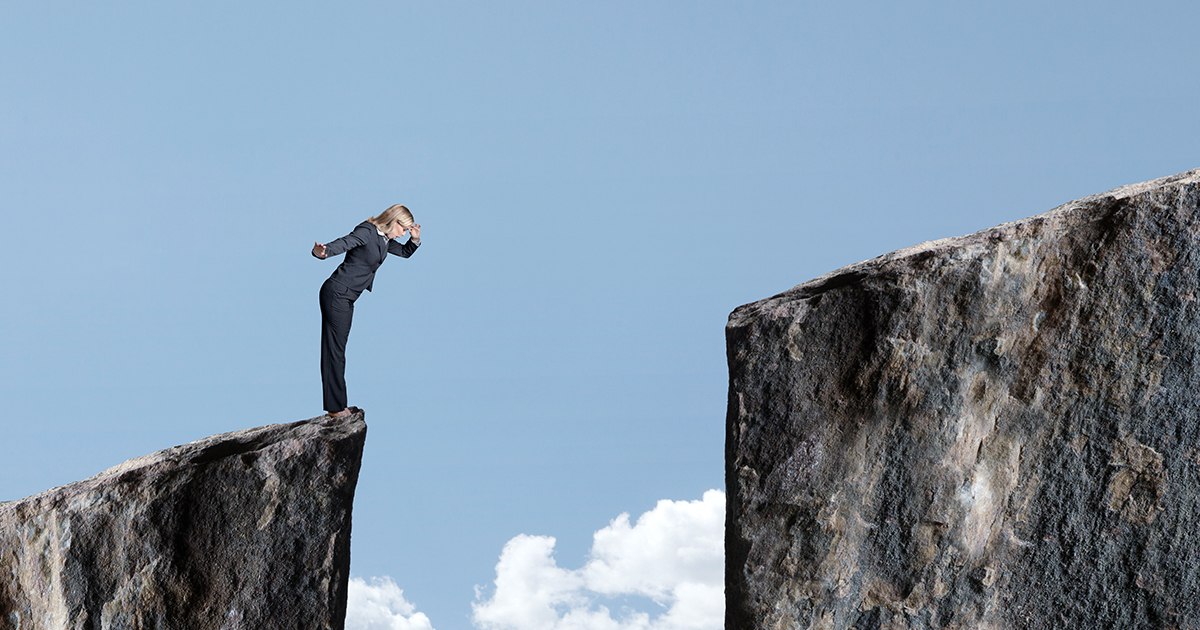 JANUARY 29, 2020
How Do You Eat an Elephant?
Like the punch line to the old joke, "How do you eat an elephant?," the Setting Every Community Up for Retirement Enhancement (SECURE) Act strives to address America's enormous retirement savings crisis "one bite at a time."
The law, which makes it easier for workers to save for retirement, was signed by President Trump at the end of last year, just as the Center for Retirement Research at Boston College announced that total retirement wealth holdings of middle-income Americans have declined in real terms since 2016 – despite a continuing bull market in U.S. equities and historically low inflation. It's a step toward addressing one of the biggest elephants in the room for U.S. workers.
The Retirement Funding Gap
According to the National Retirement Risk Index, almost half of today's working-age households are at risk of not being able to maintain their standard of living in retirement. The percentage is even higher if healthcare is considered.
And 20% of Americans have less than $5,000 in retirement savings.
"Most Americans are in serious financial trouble and don't even know it," noted Charley Ellis in my 2015 book A Force for Good, warning of the specter of "large numbers of poverty-stricken elderly people who outlived the retirement funds they once thought ample for a comfortable retirement."
"Too many U.S. workers face the prospect of spending their old age in poverty," reads a recent headline from the Financial Times.
One of the core shared expectations society has of our financial system is that it will enable Americans to save enough money to live on as long as they're alive.
Yet the gap between that basic goal and reality – the "retirement funding gap" – has gone unaddressed for years. And like the federal deficit, the longer the issue has persisted, the bigger it's become.
How the SECURE Act Can Help
The SECURE Act – the first major piece of retirement legislation in more than a decade – makes it easier for employers to offer retirement plans to their workers. That's critically important because workplace access to a retirement plan is a key driver of retirement savings in a world where defined contribution plans have virtually replaced defined benefit plans (and where one-third of workers don't have access to a workplace plan at all).
For example, the act offers tax credits of up to $5,000 for three years to small businesses that set up retirement plans.
It also makes it easier for businesses to join together in so-called "multi-employer plans" and hire "pooled administrators," thereby leveraging economies of scale.
More significantly, the SECURE Act addresses a daunting challenge for retirees – converting their savings into reliable income streams. According to Blackrock's DC Investor Pulse survey, 93% of plan participants are looking for guidance about how to do just that. The SECURE Act requires plan to provide an annual statement about how big workers' retirement "paychecks" will be. It also allows for funds in 401(k)s and other types of retirement plans to be invested in lifetime income products, such as annuities, that can help manage longevity risk.
These and other provisions of the SECURE Act won't in and of themselves solve the retirement funding crisis.
Any policy solution needs to address how to monetize the trillions of dollars in home equity values that represent, for most savers, their single largest asset. (Reverse mortgages aren't the answer.)
Ultimately, there can be no policy substitute for individuals taking personal responsibility for saving early and regularly throughout their lives, working longer, planning carefully and intentionally about how to convert their savings into income and living within their means, recognizing they will likely need to live for 20 to 30 years on what they've set aside. Now more than ever, even with helpful legislation on their side, retirement savers and retirees need the advice of financial professionals with their best interests in mind.
But what is worth celebrating about the SECURE Act is that it represents one of the few examples in recent years of true societal stewardship – a collaborative, research-driven, needs-based, bipartisan effort across the public and private sectors to take a bite or two out of one of the biggest elephants in the room.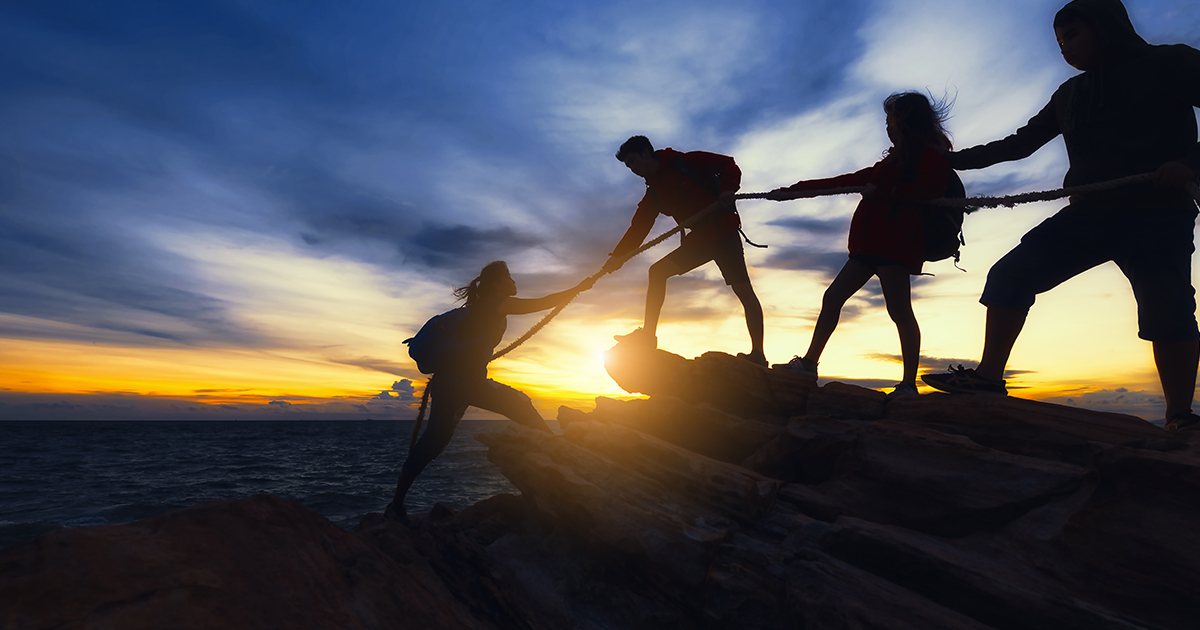 DECEMBER 11, 2019
Warriors for Opportunity
Financial capitalism – free markets powered by a robust financial system – is the dominant economic model in the world today. Yet many who have benefited from the system agree it's not working the way it ought to.
U.S. political discourse seems to be increasingly against capitalism. Democratic candidate Elizabeth Warren – representing one of many voices on the progressive left of American politics – has proposed an Accountable Capitalism Act and unleashed a broadside of policy proposals that would:
break up big tech companies like Google and Facebook,
abolish private health insurance,
introduce a $2 trillion industrial policy built on economic patriotism,
impose a 2% annual tax on accumulated wealth,
mandate that workers elect at least 40% of members on company boards, and
require corporations to apply for federal charters to operate their businesses.
During October's democratic presidential debate held in Ohio, Warren charged, "Giant multinational corporations ... have no loyalty to America. They have no loyalty to American workers. They have no loyalty to American consumers. They have no loyalty to American communities. They are only loyal to their own bottom line."
And it isn't just campaign-trail politicians questioning the system. Billionaire Salesforce founder & CEO Marc Benioff recently said in The New York Times that "Capitalism, as we know it, is dead."
Fewer than 50% of millennials have a positive view of capitalism, and their views have apparently darkened in the past five years.
Economist Thomas Piketty, who wrote Capital in the 21st Century, a highly influential book on inequality, is advocating for "participatory socialism," stating, "The time has come to exit this phase of making property sacred."
Even a recent cartoon in The New Yorker shows a college financial aid applicant being asked, "So where do you see yourself fitting into "late-stage capitalism?"
"Late-stage capitalism?"
Are we in fact witnessing the twilight years of capitalism?
After the past 50 years, during which capitalism has spread across developed and developing countries around the globe and arguably helped to lift more than two billion people out of extreme poverty?
Even as capitalism has powered one of the longest and most sustained economic recoveries, as well as one of the most durable bull markets in our lifetimes, with the S&P 500 trading near all-time highs?
Economically speaking, the past 50 years have been as good a period in human history as has existed in human history. The so-called "Misery Index" – the sum of the unemployment rate and the inflation rate (developed by Arthur Okun, a head chairman of the Council of Economic Advisers under President Johnson) – is lower at any time since the 1950s.

But you wouldn't know it from much of what you read, watch and hear today.
So What's Going On?
If we dial down the animosity, overheated rhetoric and political partisanship, then these headlines and sound bites reflect one of the important debates we could be having: What societal goals do we want our free-market economic system to support?
It's not a new conversation. But it's been evolving and getting more intense in the 21st century. We can't seem to make up our minds about what we want.
Going into the financial crisis of 2008 – 2009, society was sending signals suggesting we wanted growth at any and all costs. Leverage was the tool used to jack up what had been sustainable growth to unsustainable levels.
Then after the world stepped back from the brink of financial collapse, we started introducing modifiers in front of the word capitalism – moral capitalism, inclusive capitalism, fiduciary capitalism, sustainable capitalism – modifiers signaling we didn't want growth that:
blows the system up every 10 years,
degrades the environment,
creates extreme disparities in wealth and income, or
bankrupts our children and grandchildren.
These modifiers seemed to convey a desire for growth balanced with economic stability, sustainability, equality and intergenerational equity.
Then along came Donald Trump, who promised in 2016 to deliver better standards of living for the middle class – people on the bottom 60% of the economic ladder who haven't had real (i.e., inflation-adjusted) income growth since 1980 – through his own version of "Ayn Rand capitalism," powered by a $1 trillion tax cut and one of the most sweeping across-the-board deregulatory initiatives we have ever seen.
Unfortunately, the design of the tax cuts, combined with low interest rates, has supercharged the wealth of the top 1%, whose outsized share of financial assets is now worth more than the bottom 99% combined.
At the same time, so-called "oligarchic drift" – the ability of corporate and individual actors to tilt the playing field in their favor and influence the writing of the rules of the economic game to their advantage – has become more and more pronounced.
These developments have energized many groups, including the progressive and more extreme political left, who are now calling to replace capitalism outright with "socialism."
Throwing the Baby Out With the Bathwater?
So, is it time to abandon the most successful economic system the world has ever seen?
In my opinion, that would be a huge mistake.
But we need to acknowledge that capitalism, as it exists today, is increasingly seen as failing to serve a broad-enough segment of society's needs.
An insightful analysis of how capitalism is falling short was recently offered by billionaire hedge fund manager Ray Dalio. In an article titled "Why and How Capitalism Needs To Be Reformed," Dalio proposed a critique of capitalism focused on inequality of opportunity:
"I have also seen capitalism evolve in a way that is not working well for the majority of Americans because it's producing self-reinforcing spirals up for the haves and downs for the have nots. ... This is creating widening income/wealth/opportunity gaps that pose existential threats to the United States because these gaps are bringing about damaging domestic ... conflicts [that] are weakening America's condition."
Among the many data points offered by Dalio is the fact that Americans whose fathers were in the bottom income quartile have a 40% chance of staying there. This fact is supported by The Economist's recent "Special Report – Poverty in America," which noted "child poverty often leads to adult poverty and all of its problems" and "where you grow up affects the trajectory of your life."
Our Challenge
As participants in and beneficiaries of the most effective economic system the world has ever invented, we all need to help reframe the conversation about capitalism to balance negative narratives being amplified through the megaphone of the current presidential campaign.
Some of this is already happening. This summer, the Business Roundtable (a collection of more than 100 CEOs of the largest American corporations) issued a landmark statement endorsing a new definition of corporate purpose.
Corporations, the group stated, need to commit to delivering value to all stakeholders, including not just shareholders but employees, customers and clients, suppliers and host communities – as well as to "an economy that serves all Americans."
An important first step. But I think advocates of capitalism need to go further.
Our discussion should focus on the challenge of inequality of opportunity raised by Dalio. Opportunity is, after all, a core element of the American Dream, enshrined in our Declaration of Independence through the iconic clause, "life, liberty and the pursuit of happiness." Opportunity is the reason so many people come to America.
One of the most inspiring cases for capitalism is the Netflix documentary The Pursuit, which features Arthur Brooks, former President of the American Enterprise Institute.
In the documentary, Brooks describes capitalism as "an aspirationally based system." An ardent supporter of free markets, he calls himself a "warrior for opportunity."
Capitalism, he says, needs to start with "a want to lift people up." He also says, "Capitalism alone can't fix society. ... Morals have to come first ... based on the sense of social solidarity ... a sense that we are, in fact, our brother's keeper."
That's ultimately what will underpin capitalism's legitimacy: to be an engine of opportunity.
In that way, we all need to become warriors for opportunity.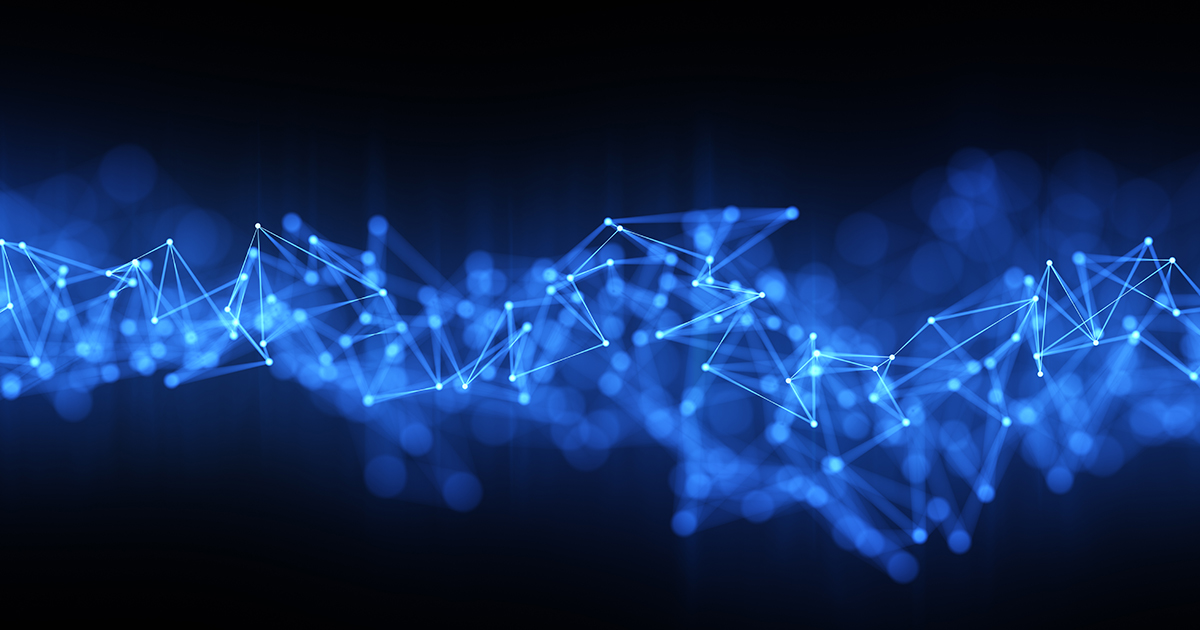 NOVEMBER 14, 2019
Financial Innovation ... for What and for Whom, Exactly?
Unless you've been taking an extended nap, you've probably read or heard about Libra, a proposed digital currency, over the past few months. A venture led by Facebook and a group of other organizations, it's one of many digital currencies vying to become part of our global financial system. But without proper planning, regulation and oversight, it could be a destabilizing force and end up doing more harm than good.
Libra's stated mission is to "enable a simple global currency and financial infrastructure that empowers billions of people." As a potentially new currency with potentially massive reach, Libra is certainly worth a closer look.
But in addition to asking, "What exactly is this?" I'd argue we need to take a step back and ask some fundamental questions, like:
How much and what kind of financial innovation is good for society?
When – as we experienced during the last financial crisis with mortgage-backed securities, credit default swaps, collateralized loan obligations and the like – do risks outweigh potential benefits?
What needs will digital currencies like Libra actually address?
How, in what ways and for whom would life be better (for real people in the real world) when and if Libra becomes part of mainstream commercial activity?
The case for Libra and other digital currencies runs uphill. So far, digital and cryptocurrencies have been magnets for fraudsters and criminals operating on a global scale, in no small part because they lack the kind of regulatory framework and controls that exist around traditional currencies.
Facebook CEO Mark Zuckerberg and other advocates of Libra have touted potential consumer benefits like convenience, speed of execution and reduced transaction fees. But, as financial regulatory reform expert Karen Shaw Petrou asked in a recent column, does it make sense to "[justify] this Facebook venture on this single measure of consumer welfare?" She continued, "How much better does it have to be for price and speed – assuming [they arrive] – to trump safety, security, inter-operability, liquidity, transparency and sovereign backstops?"
Libra's risk–reward equation is asymmetric. When and if Libra experiences widespread adoption, consumers may gain access to a faster, cheaper way to pay for goods and services. If, however, it becomes a major force in the financial markets and somehow goes off the rails, then, as Petrou points out in another op-ed, "the household savings of vulnerable consumers and the stability of global finance are on the line." To the point, perhaps, of triggering another global financial crisis. In a recent report, the Group of Seven (G7) Working Group on Stable Coins warned that without sufficient regulation and oversight, digital currencies that reach global scale could threaten the international monetary system, monetary policy, global financial stability and even fair trade.
Petrou shared similar concerns in her op-ed: "Global regulators are deeply, and rightly, fearful that concentrated operational risk creates single points of failure with sweeping systemic consequences if too many counterparties or customers rely on a single system."
To be sure, there is nothing wrong with financial innovation, per se. In fact, as Yale Economics professor and Nobel Laureate Robert Shiller writes in his book, Finance and the Good Society:
"[T]he best way ... is not to restrain financial innovation but instead to release it. ... Ironically, better financial instruments, not less activity in finance, is what we need to reduce the probability of financial crises in the future."
But, he goes on to say, "Innovation has to be accomplished in a way that supports the stewardship of society's assets."
Do digital currencies like Libra pass that test?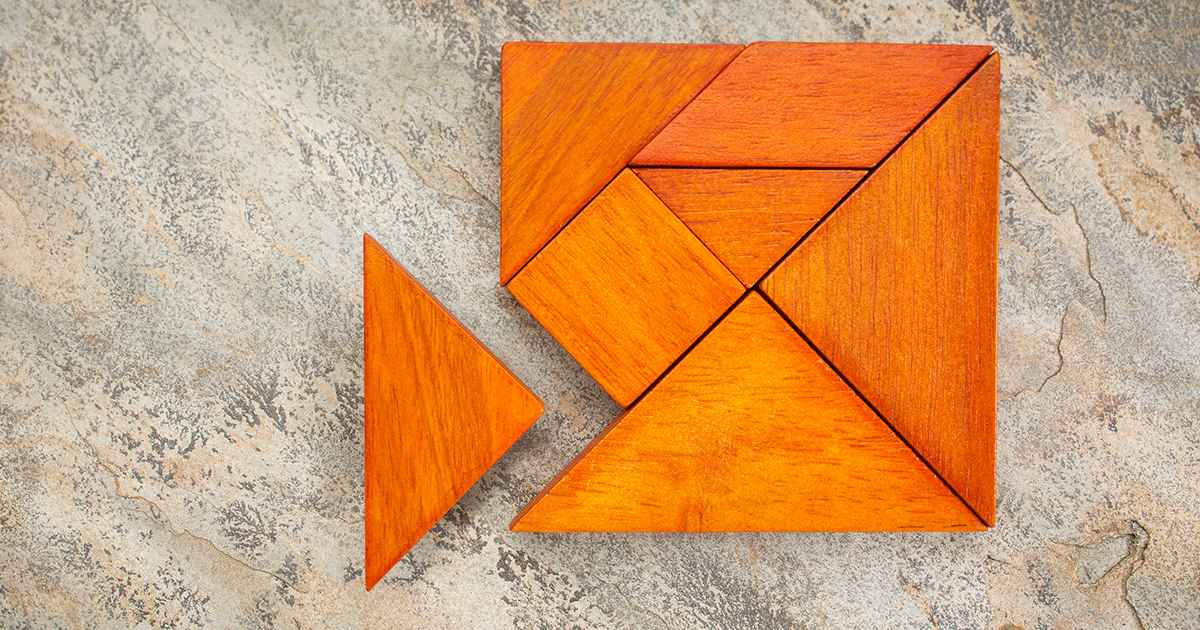 SEPTEMBER 26, 2019
Missing the Point?
How Private Equity Investment in Wealth Management Could Be Bad for Clients
For the past two years, the financial press has been breathlessly reporting a surge in merger and acquisition activity in the wealth management industry.
Hellman and Friedman paid $3 billion to buy pioneering digital advisor Financial Engines. Goldman Sachs paid $750 million to acquire United Capital. Reverence Capital Partners paid an estimated $2.3 billion for Advisor Group and Tucker Anthony Associates picked up Wealth Enhancement Group, which itself had executed 13 independent advisory practice acquisitions since 2013 – just to name a few.
All this activity has certainly been good for financial industry investment bankers. But I question whether it is a good thing for the wealth management industry or, more importantly, for our clients.
Why Wealth Managers May Sell
There are legitimate reasons for the boom in wealth management M&A activity, most of them having to do with a confluence of factors making it harder and harder to operate smaller broker-dealers or registered investment advisers (RIAs), including:
Sharply increasing regulatory burdens and compliance costs
Fee compression driven by large-scale index fund and ETF sponsors like Vanguard, Schwab and Blackrock
The need to keep up with and invest in technology platform innovation
Changing client experience expectations as to the range of available products and services, quality of reporting, service levels and ease of use
Aging principals looking to monetize the businesses they have built, along with
Rising valuation multiples, which are making it harder for successor employees to buy their partners out
As a result, many of the deals getting done are consolidation strategies – small firms selling to aggregators, plugging their subscale businesses into larger platforms that have the resources to invest in technology, keep up with regulatory requirements and offer a broad, up-to-date product platform in an era of continuous innovation.
What's Wrong With This Picture?
This trend could be problematic for a number of reasons. First, much of the M&A activity in wealth management is being driven by private equity firms, which have accumulated larger and larger pools of investor capital – so-called "dry powder" that needs to be put to work. These private equity players have raised capital from limited partners attracted by the opportunity to make money servicing the increasingly complex and challenging needs of baby boomers entering and navigating their way through retirement.
The problem with this dynamic is that private equity firms and the wealth management industry have entirely different time horizons. The promise private equity firms make is that they will invest their limited partners' capital over three years, improve the returns of the wealth management business they invest in by consolidating them and/or operating them more efficiently, and then "harvest" those investments in five to seven years.
That short-term time horizon can be seen in deals where one private equity firm sells to another. Lightyear Capital, for example, recently sold two of its investments: Wealth Enhancement Group, to TA Associates, and Advisor Group, to Reverence Capital Partners. Why? I haven't asked Lightyear founder Don Marron. But Lightyear Capital had been the majority owner of Wealth Enhancement Group since 2015, and purchased Advisor Group in 2016 with PSP Investments. My guess is the time had come to "harvest."
Effective wealth management, by contrast, is best delivered (some might say can only be delivered) over long time horizons. A few years ago, I posted a blog on my LinkedIn Influencer site titled "The Long Haul." It features a financial advisor having dinner with a long-time client whose retirement home was built with the proceeds of an investment portfolio carefully stewarded over 40 years.
A private equity fund with a five-to seven-year holding period is unlikely to be the best steward of a wealth management business whose value proposition to clients requires continuity in advice and execution, or where results are measured over decades.
That "horizon mismatch" has the potential to lead to suboptimal outcomes.
The second problem is that a number of private equity-driven deals have used leverage. To finance its acquisition of Advisor Group, Reverence Capital is using $1.6 billion in below-investment-grade bonds. They are able to do that because wealth management businesses have the kind of recurring revenue streams that are attractive to lenders. But what happens when the market, now at historical highs and well into the teeth of a decade-long bull market, turns down?
The third cause for concern is that the principal objective of private equity firms is to generate returns for their limited partners and, in the process, for their general partnership. Wealth management just happens to be a fruitful area in which to accomplish that. There is nothing "purpose-driven" about the investments private equity funds are making in wealth management. It's all about returns.
If Not Private Equity, Then Who?
I would argue the best owner and manager of a wealth management business is an organization committed to wealth management for the right reasons – one that wants to make a positive difference in the lives of their clients.
It's an organization that has both a long-term horizon and enough scale to invest in their platform and compete effectively.
Most importantly, it's a firm that is employee-owned. Because aligning the interests of clients with those of the advisors helping them to manage their wealth has always been a critical ingredient for effective wealth management.
Those kinds of firms exist. The firm I work for is one of them. But they are not owned by private equity funds – and never will be.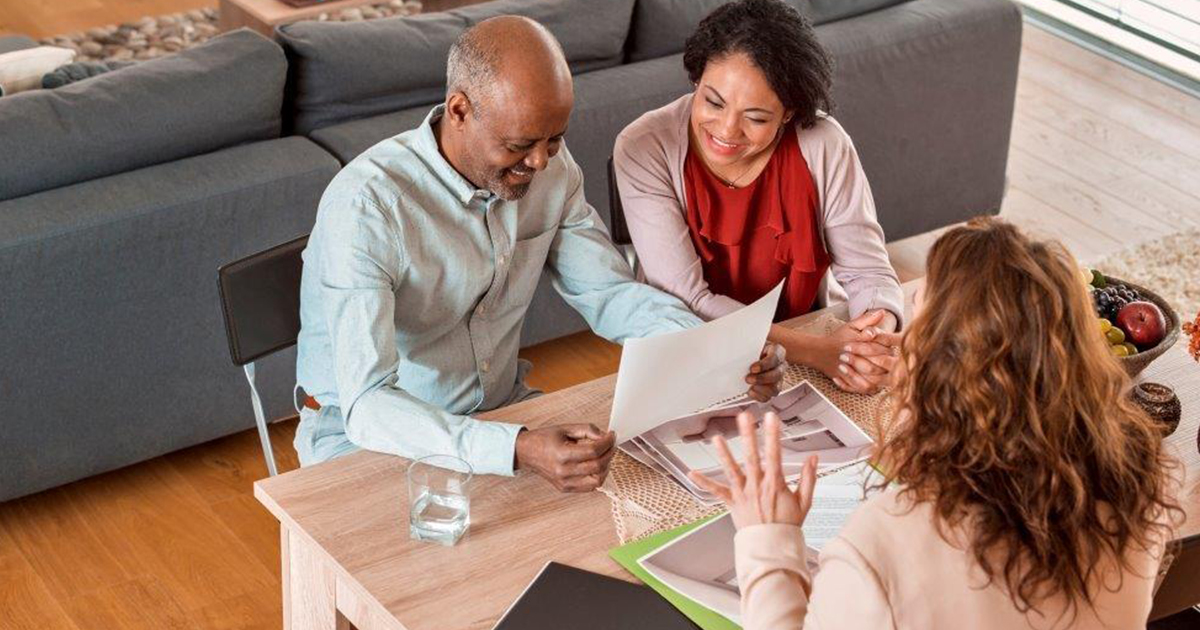 SEPTEMBER 19, 2019
Answering the Important Questions
For me, the best part of working at Baird is the people I get to work with. Mike Antonelli is a great example. A Market Strategist for our Private Wealth Management business, Mike, like me, is the author of a blog where he shares insights on the market and our industry for readers like you. Also like me, Mike is often a guest speaker at client events in Baird's branch offices across the country.
I recently had the opportunity to sit down with Mike and talk about our experiences at those events, and it turns out we get a lot of the same type of questions from clients concerned about whatever might be happening in the world and how it could impact their financial futures. We know Financial Advisors get these questions, too, and most are some variation of "Are we going to be okay?" This realization led to one of the best conversations I've had about the purpose of wealth management and the potential value a good financial advisor can add in people's lives. You can read a transcript of it here.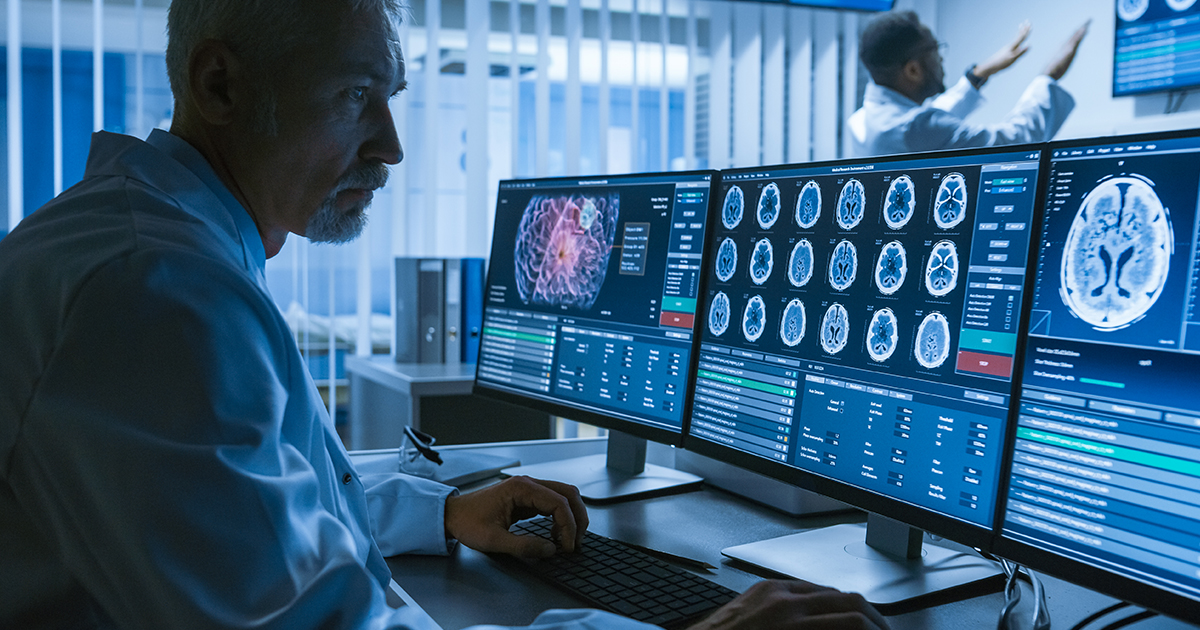 AUGUST 14, 2019
Are You a "Neuro Fiduciary?"
The word "fiduciary" has come up a lot in recent years, and it's often equated with the idea of a financial professional keeping their clients' interests first when providing investment and wealth management advice and services.
This begs an interesting question: Do people learn to serve as fiduciaries through education, coaching, experience and working with clients – or are we hardwired to be good fiduciaries? Or bad ones?
Can we tell by "mapping" our brains whether someone is going to be an effective financial advisor, investment committee member, or foundation, endowment or pension fund executive?
Don Trone and Sean Hannah certainly think so. They've staked the future of their leadership development company, 3ethos, on a research framework and assessment that purports to do just that.
Trone, a former Coast Guard officer and helicopter pilot, has long been recognized as the "father of fiduciary" processes and standards in the United States. Hannah is the director of the Center for Leadership and Character at Wake Forest University's School of Business and is a retired colonel in the U.S. Army.
Together they are doing groundbreaking research in the nascent field of "behavioral governance," which is the fiduciary equivalent of behavioral economics, pioneered by Nobel laureate Daniel Kahneman and his collaborator Amos Tversky (both profiled in Michael Lewis' 2016 book, The Undoing Project). Or, put differently, it's the governance equivalent of behavioral finance, developed by another Nobel laureate, Richard Thaler.
Is It All in Your Head?
Trone and Hannah describe their area of study as "Neuro-fiduciary: The discovery and advancement of the neurological, psychological and functional capacities that constitute an effective fiduciary."
Their goal is to "accelerate the development of fiduciaries" – including professionals (like financial advisors and portfolio managers) but, even more so, "lay fiduciaries," which they see as the area of biggest need and opportunity.
Trone and Hannah believe neuro-fiduciaries (think of them as old-style fiduciaries with a dash of leadership and stewardship mixed in) are key to generating better investment outcomes for the organizations they represent.
"There are over 8 million fiduciaries in this country," Trone told me in a recent interview, "less than 5% of whom are professionals. The rest are volunteer or part-time members of investment committees of not-for-profit organizations, or on mutual fund boards, or 401(k) plans. Most of them don't fully understand what their responsibilities are."
(Confirming Trone's point, a 2017 survey of almost 1,000 plan sponsors showed nearly 70% had not received any formal fiduciary training. And the U.S. Department of Labor has started asking plan sponsors, as part of its audits, for documentation regarding training initiatives.)
But focusing on training alone misses the mark.
"A person can't make use of training if they haven't developed the right capabilities," Trone told me.
Understanding the Wiring
Hannah was a member of the academic team that identified six "neurological capacities" that determine a priori just how effective a fiduciary someone is likely to be:
Procedural Justice, or the capacity for ethical leadership;
Vision, or the capacity for transformational leadership;
Self-Complexity, or the ability to understand oneself in the context of changing circumstances;
Executive Control, or the ability to regulate thoughts and emotions;
Situational Awareness, or the ability to perceive changes in the environment; and
Social Astuteness, or the ability for sincerity and interpersonal intelligence.
"'Fiduciary' defines duties as moral obligations – what you have to do," they write. "Behavioral governance defines duties as moral aspirations – what you want to do, who you want to be."
In the case of financial services, Trone says, "Neuro fiduciary is exhilarating – 'fiduciary' is exhausting." (Or, one might add, boring.)
"As an industry," Trone told me, "we have failed advisors, trustees, investment committees by not understanding what it takes to be better fiduciaries, and not giving them the tools they need to become better at behavioral governance."
If Trone and Hannah's theories are correct, the financial services industry could conceivably one day measure someone's suitability to be an effective fiduciary – and identify areas they could improve to be more effective in their roles. Which, in turn, could improve the investment and wealth management outcomes their clients are depending on them to provide.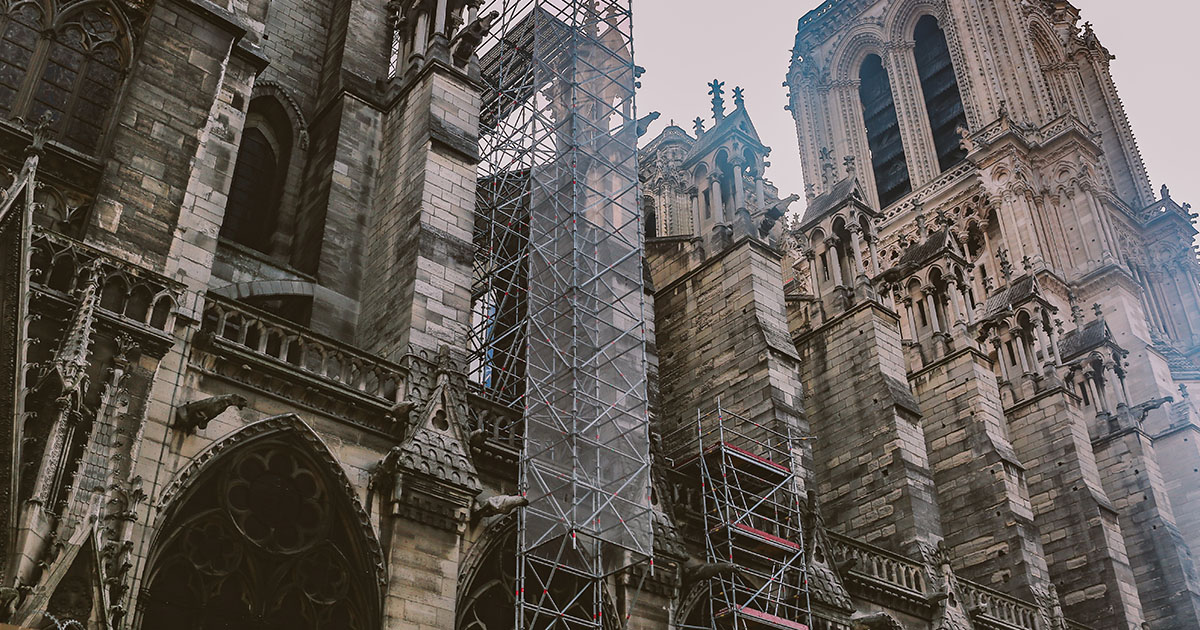 JULY 15, 2019
Philanthropy Humbugs
Why Some Acts of Charity Draw Criticism
It seems Ebeneezer Scrooge's favorite refrain is alive and well in, of all places, philanthropy. It's becoming increasingly common to hear a chorus of "Bah! Humbug!" when sizable donations are announced – particularly when the donor is a wealthy individual or family.
How did we get here? How is it that in a time when there is so much real, urgent need in our world, it's socially acceptable to condemn someone's altruism and decry their donations as money misspent?
As a society, we're facing a myriad of complex challenges – growing wealth and income inequality, climate change, hunger, refugee crises, immigration policies, deteriorating public finances, resurgent nationalism, racism and political turbulence in countries around the world, to name just a few. Frustration over these matters is playing out in, of all places, philanthropy.
Getting to the Heart of the Matter
This is something Phil Buchanan, chief executive of the Center for Effective Philanthropy, tackles in his work and recent book Giving Done Right. As he remarked in a recent opinion piece in the Financial Times, "This generalized cynicism originates with those who are understandably frustrated about wealth inequality but misdirect that frustration in a way that threatens to erode cultural norms about helping others – and about the importance of charity."
In some cases this frustration is more warranted than in others. Museums around the word are now rejecting donations from the Sackler family, which made billions through their ownership of Purdue Pharma – maker of the oft-abused and heavily marketed painkiller OxyContin.
However, we've also witnessed criticism of some remarkable gifts from arguably less "tainted" sources. Former New York City mayor Michael Bloomberg gave $1.8 billion to Johns Hopkins University in late 2018 – the largest gift ever to a single institution – only to have one commentator call it a "dangerous distraction." After the tragic fire at Paris' Notre-Dame Cathedral, donors pledged nearly $1 billion to support a rebuilding effort. A number of donors, including wealthy business people, committed to give more than $100 million each. But a headline in the New York Times read, "As Rich Lavish Cash on Notre Dame, Many Ask: What About the Needy?"
Where Skepticism May Lead to Healthy Change
One area of philanthropy that has recently been critiqued is donor-advised funds (DAFs), which allow people to set money aside for a future charitable gift (and receive a near-term charitable deduction against their taxes) without having to designate the benefitting nonprofits or dates for those grants. As a result, beneficiaries could wait months or years to receive funds. This appears to have been the case in certain years in the Bay Area, home to the Silicon Valley Community Foundations (SVCF), which manages more than $13 billion in assets, much of which came from donations by the area's tech elite.
A great deal of that money is sitting in DAFs, awaiting recommendations from donors as to which organizations it will eventually benefit. Criticism arises when grants paid by certain community foundations as a percentage of assets fall below the 5% minimum payout requirement applied to private foundations (which doesn't happen all that often), spurring calls for changes in the tax code. It also hasn't helped optics that the largest sponsor of donor-advised funds is for-profit wealth management behemoth Fidelity.
From Humbugging to Effecting Change
It's one thing to "humbug" philanthropy and discuss the potential pitfalls of large gifts from wealthy donors. It's another thing to call for the rejection of donations. As Phil Buchanan commented in the Financial Times, "Of course, critique is vital. But a cynical, generalized dismissal goes too far. Why give if all you get is grief?"
Philanthropy, after all, is not complicit in perpetuating or exacerbating income inequality. We need to encourage everyone (who is so inclined) to give to whatever causes they feel passionate about and we need to resist telling – or even feeling we have the right to tell – wealthy donors where, how and to whom they can give their money away.