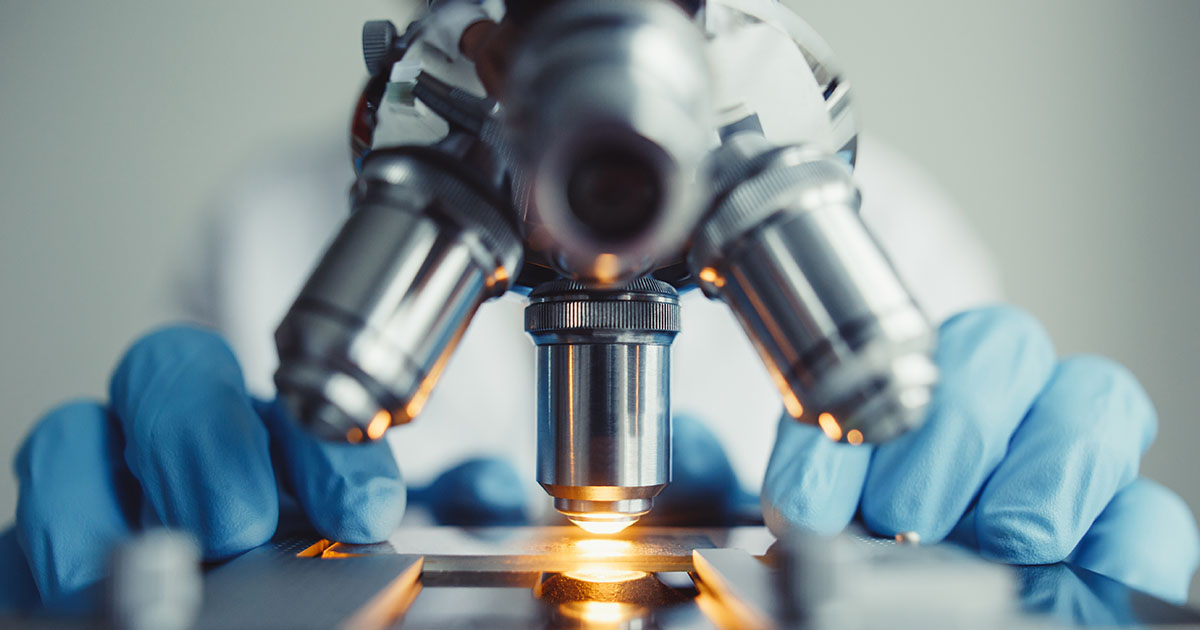 MAY 30, 2019
The Brave New World of "Bio Bonds"
Karen Shaw Petrou (profiled in the Wall Street Journal with her guide dog Zuni) has earned her way to the top of a short list of experts in global financial regulatory issues. But what she's most proud of these days isn't her work consulting with banks and regulators. It's a new bill recently introduced in Congress that would provide federal guarantees to investors who help develop cures for blindness.
More than four million U.S. adults and nearly half-a-million children are blind or have severely impaired vision. Petrou's "Eye Bond" legislation would enlist the public and private sector in the quest to cure blindness. The legislation would create a five-year, $1 billion pilot program that would offer loans to researchers doing vital research on blindness. The federal government would guarantee up to 50% of the principal of securities issues by banks and investment banks to biomedical researchers selected by the National Eye Institute for work in curing multiple causes of vision impairment, including age-related macular degeneration, combat injuries, glaucoma, diabetes retinopathy and sickle cell retinopathy.
The bill, H.R. 2620, was introduced with bipartisan support in the U.S. House of Representatives in May by Rural Development FDA Appropriations Subcommittee Chairman Sanford Bishop (D-GA) and Energy and Commerce Subcommittee Ranking Member McMorris Rodgers (R-WA).
The Potential to Make an Impact
If successful, Eye Bonds will lay the groundwork for a new class of investments called "Bio Bonds," which could help raise crucial funding for research, treatments and, hopefully, cures for other diseases and disabilities. Both Eye Bonds and Bio Bonds fall into one of the newest and fastest-growing categories of socially responsible investing known as "impact investing".
Impact investing goes a couple of steps further than traditional a "negative screening" approach to socially responsible investing, in which investors cull their portfolios of companies engaged in activities that aren't aligned with their values, like tobacco or gun manufacturing, gambling or alcohol.
Impact investing also goes beyond another variation of socially responsible investing, known as ESG investing, in which investors rank companies against a variety of environmental, social and governance metrics designed to measure their overall corporate responsibility.
By contrast, impact investing involves targeting investment dollars at a particular cause or problem, like climate change, or water quality in third world countries, or eradicating malaria. Or, in the case of medical research, the so-called "Valley of Death" associated with translating early discoveries and breakthroughs into effective treatments and ultimately making those commercially available to consumers.
There is plenty of funding for basic biomedical research from sources like the National Institute of Health, various foundations and other types of philanthropy. There is also funding for late stage, clinical trial research from venture capitalists and biopharma companies. But there is relatively little support for translational research because it involves significant time and money and isn't always successful.
A More Institutional Approach?
MIT finance professor Andrew Lo has proposed a different investment approach to the Valley of Death when it comes to potential treatments for cancer and other deadly diseases: a $30 billion Mega Fund that would provide money for drug research in return for royalties from those products that became commercially successful.
Lo's reasoning is that investors are (and should be) scared away by the long odds of having any single new orphan drug approved by the FDA. Instead, investors in risky translational research need to prudently diversify research and development risks by having "multiple shots on goals" – as many as 150 different investments, each requiring as much as $200 million from beginning to end – through a single, diversified portfolio.
It's not hard to see why the innovations proposed by Petrou and Lo are getting a lot of attention.
"Even if you're not blind, or don't know anyone with severe vision impairment," Petrou points out, "if the financial instruments in this legislation work for blindness, they will also work for other diseases and disabilities."
When and if they become a reality, both Bio Bonds and Lo's Mega Fund would probably be too risky for the average individual investor. That's currently true of many types of impact investing. But finding ways to combine targeted impact with manageable risk is likely to be the next big wave in socially responsible investing. And it's something I'll be paying close attention to as the trend continues to develop.