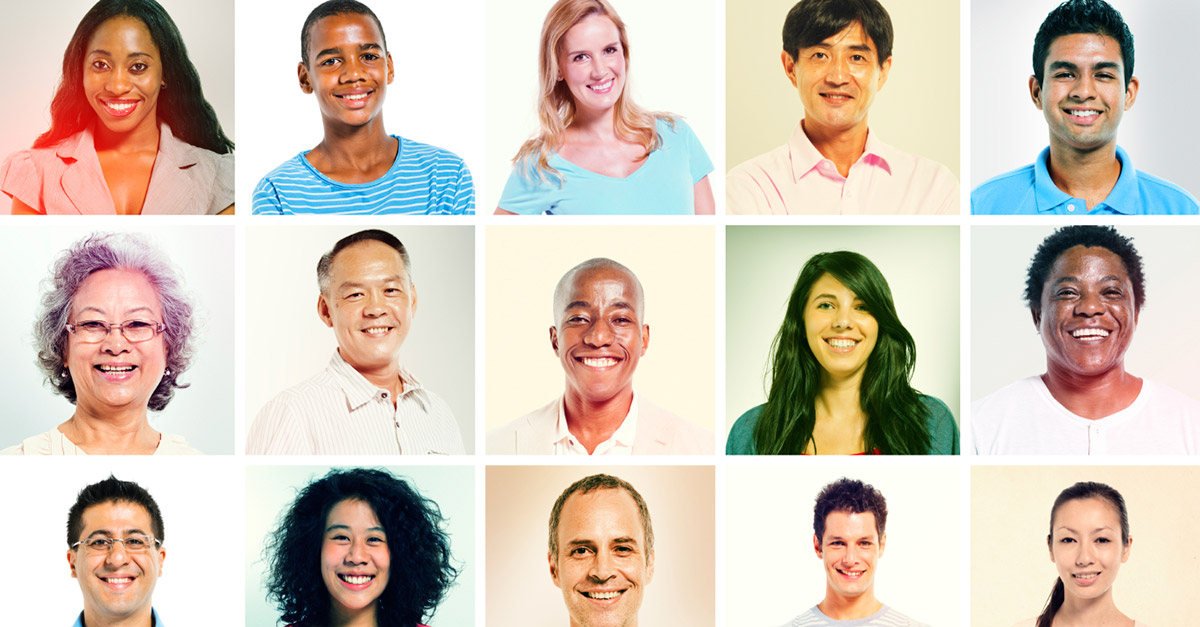 JUNE 05, 2014
Remaking America's Workplaces Into Donald Sterling's 'Worst Nightmare'
During a Yale University commencement event, U.S. Secretary of State John Kerry commented: "You are … the most diverse class in Yale history. Or, as it's called in the NBA, Donald Sterling's worst nightmare."
Yale's Class of 2014 contains the college graduates that corporations, not-for-profits and public agencies will vie to attract, train and retain to execute their business strategies over coming decades. If Secretary Kerry is right, then "doing diversity well" is a competitive necessity for most organizations. It's no longer a differentiator. It's table stakes.
Consider the National Basketball Association, over which newly-appointed (and recently-famous) Commissioner Adam Silver presides. Over 35% of the NBA's corporate office employees and 76% of the league's players are individuals of color. The NBA's profile might be different from that of many corporations today. But given demographic trends, it won't be for long. If anything, the NBA reflects what corporations of tomorrow will look like.
Among the challenges leaders will face in coming years, one of the most important will be to navigate their organizations into and through a world in which diversity is the norm, not the exception.
Commissioner Silver himself makes it clear this will require ongoing focus and resources.
"I know what is appropriate here. I have no doubt," Silver told Sports Illustrated, discussing his quick and sure-footed decision to ban Los Angeles Clippers owner Sterling for life for overtly racist remarks, fine him $2.5 million and force a sale of the franchise. "But it is one thing to have said what I said and another to execute it."
The back story behind Commissioner Silver's stand-up moment has to do with the accumulation of experiences that enabled him — a privileged, white, Jewish lawyer from New York — to be the right person, in the right place, at the right time, to so effectively lead one of America's most diverse franchises through a time of crisis.
Where did that come from?
Apparently in Silver's case (as is true for many leaders), it comes from personal relationships that acquaint us with what it is like to be "different" in society and to require active support and advocacy of the dominant majority to succeed in life. Among the many fascinating aspects of Silver's profile this month in Sports Illustrated is his friendship with, his generosity towards and his compassion for Masawani Jere, now a chief of the Ngoni tribe in Malawi, during his time as a high school and college student in suburban New York.
"He took me in," Jere says. "He became my brother and I became his."
My own experience is that personal relationships like that between Silver and Jere are the raw materials for diversity leadership.
In my case, it was watching my oldest daughter, Mary, come out as a lesbian in high school; watching the subtle and not-so-subtle ways in which she and her girlfriend were marginalized, even in a school and a community that prided itself on its openness and tolerance. I wrote an article called "Apology to My Daughter" that was the first step on an advocacy journey that led to my being named the National Gay & Lesbian Chamber of Commerce's Executive of the Year in 2010 and my leadership role in marshalling the business community to help legalize same-sex marriage in the state of Minnesota.
The past few years have seen many signs that respect for differences in sexual orientation have reached a tipping point. Just last month, a franchise in a different sport, the St. Louis Rams, drafted Michael Sam, who could become the first openly gay man to play for professional football in the NFL.
But, as is the case with race and the NBA… we're not there yet.
The Human Rights Campaign just published results of a random poll that shows the majority, or 53%, of lesbian, gay, bisexual and transgender employees are closeted at work. Over the past five years as states across the nation are voting to allow gay marriage, that number has barely moved from 51% in 2009.
How can people provide their best possible effort in the workplace if they don't feel safe enough to be entirely themselves?
Because of the importance of that question, the award I am most proud of achieving is RBC's 100 percent rating on the Human Rights Campaign's Corporate Equality Index and recognition as one of the "Best Places to Work for LGBT Equality."
Commissioner Silver set a new standard for what diversity-in-action looks like. His effectiveness in diffusing the NBA's potential crisis showed that diversity leadership requires unwavering, authentic, personal commitment and accountability at the top of the house.
"I had to take responsibility and own whatever I did," Silver says. "I took in all points of view, but ultimately this was something that had to be mine."
The author Maya Angelou, who recently passed away, said, "We all should know that diversity makes for a rich tapestry, and we must understand that all the threads of the tapestry are equal in value no matter what their color."
What an eloquent and unexpected expression of the business case for diversity.