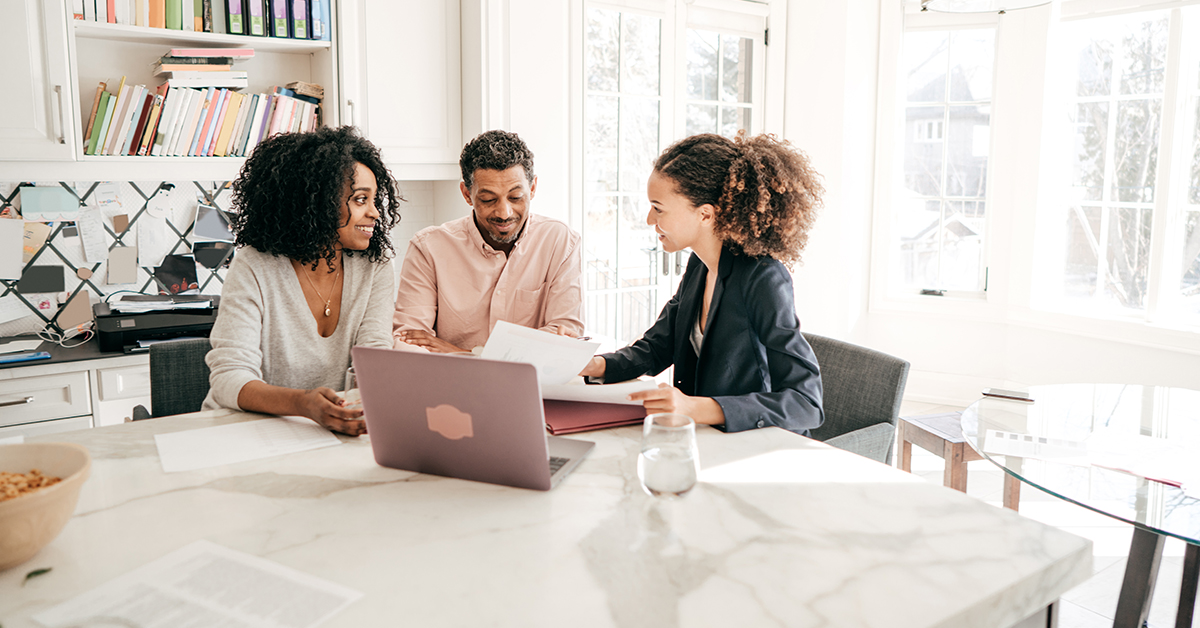 JUNE 15, 2022
Pioneers in Planning
Following the recent closing of Baird's merger with Pittsburgh-based Hefren-Tillotson, I sat down with Hefren's CEO, Kim Fleming, to talk about her firm's unique history and commitment to planning as a core tenant of wealth management. I have known Kim for more than a decade through speaking engagements and through our mutual service on industry associations, and have always found her to be a passionate advocate for a planning-centric approach to meeting the needs of clients, and a deeply principled steward of the business her family founded and operated for the past 75 years. Here are excerpts from our conversation.
I've always thought of your father, Williard ("Bill") Tillotson as a pioneer in financial planning. Would you agree with that?
Absolutely. Dad was visionary when it came to the importance of planning. He believed in it at a time, in the 1950s and 1960s, when the term "financial planning" wasn't even used, or at least not very commonly.
He joined his father-in-law's firm, Arthur R. Hefren & Co. as it was known then, in 1958, which at the time was a traditional brokerage firm offering stock, bonds and mutual funds on a commission basis. Before that he was in the insurance business, where he saw and experienced the importance of gaining a full understanding of a client's financial situation. He did not feel comfortable talking to someone about their insurance needs without seeing the whole picture and he felt the same way about investments. That was the insight behind what he called "Masterplan" – getting all the information you could about a client or prospect before offering advice.
When I joined Hefren-Tillotson in 1987, only about 40% of our advisors were regularly doing Masterplans. Many did not believe people would share so much personal information. My father felt strongly that they would when they understood why it would benefit them.
What is "Masterplan" and how has it changed since your father developed it?
The core issues addressed by Masterplan really haven't changed much since the 1960s. It still starts with a net worth statement and goes through estate planning, insurance review and recommendations, education and college funding and of course retirement planning and investments. We also often provide guidance on charitable giving and business and succession planning. In the beginning (the b1960s), Masterplan was a written report produced on a typewriter, then a word processor. What has evolved is the ability to gather client information in a way that's easier for clients and more complete and efficient through the use of technology. We adopted state-of-the-art planning technology a few years ago but until then we were still producing Masterplans using our own custom spreadsheets and documents. We wanted to keep the plan focused on the main issues and provide specific recommendations.
Of course, tax laws have changed over the years. Back in the 1960's, it was possible to show clients really meaningful savings just by retitling assets.
I wasn't in financial services in the 1960s. But when I entered the business in the 1980s, it felt like "financial planners" were looked down on in some ways by brokers. They were viewed as a more pedestrian advice channel. Today of course, the inverse is true. Planning is integral to wealth management and fiduciary-quality advice and "brokers" are at the bottom of the business model table. Do you agree with that?
That's very true.
Hefren-Tillotson's business model is unique. Can you talk about that?
Everybody talks about planning. But still a lot of firms don't fully embrace it or have the process in place to do it right. Or it isn't being widely used because there isn't an "all in" commitment to planning. Doing planning right requires total commitment. One of the things my brother, Craig Tillotson, says is "Lots of firms say they can do planning. But at Hefren-Tillotson, it's what we do."
The development of advisors through early experience in our planning department has been a major contributor to our growth. We hire college students between their junior and senior years as interns, then look for the best to hire into our planning department when they graduate. They typically work there for five years before moving into the role of financial advisor. These advisors understand that planning is foundational to the way we work with clients and it provides the basis for truly meaningful relationships.
It's important to remember that planning – the initial Masterplan – is only the beginning step. It remains active and needs to be reviewed and updated. We incorporate this into client reviews every time we meet with clients.
Our CEO, Steve Booth, says he believes your financial advisors are so effective because they have come out of your planning department with "a superpower" – their planning skills and expertise. Do you think that's true?
What I've always liked about planning is that it enables you to build close relationships with clients. The depth of client relationships that comes from working with someone in an intimate way during very significant life events. Becoming, truly, clients' most trusted advisors. It's a career that is really rewarding. And it doesn't happen in the same way if all you're talking to people about is their investments. Having a conversation about estate planning, for example, really allows you to learn about how clients feel about their families. It's fun to be part of those considerations and to offer practical advice. And sometimes it can be a prompt for important changes in how family members relate. For example, some clients never considered contributing to their grandchildren's education until they went through Masterplan. When they find out they can afford to give money to other family members, that can and does lead to very significant changes in family relationships.
What do you see as the future of financial planning over the next, say, five years?
I think technology is going to continue to enhance our ability to get information, to aggregate that information and to present it in ways that are easy for clients to access and review interactively with us. We see the possibility for tax laws to change. If estate tax provisions sunset as scheduled in 2026, that's going to create a tremendous need to review and update plans for high-net-worth clients. There may be a need to develop new capabilities as our clients get older and have a need for services that can simplify their lives.
The pandemic opened the door for us to have conversations with our clients without being together in person using various types of technology. These new capabilities make the possibility of developing a broader universe of clients and prospects even more likely. They also have made it easier to connect with the next generations of our clients' families when they are not local. We are very optimistic about the continued need for experienced, knowledgeable advice and the career opportunities in our industry.
Thank you, Kim. Welcome to Baird.
A Powerful Combination: Hefren-Tillotson and Baird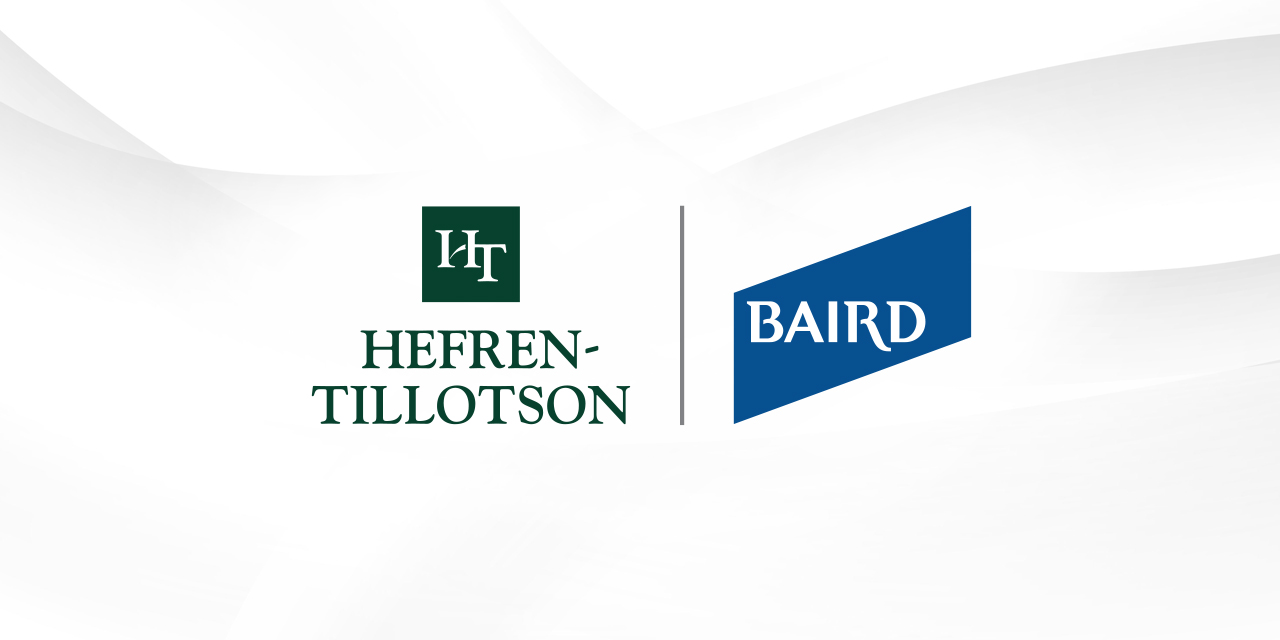 Podcast: Kim Fleming on HER View from Here