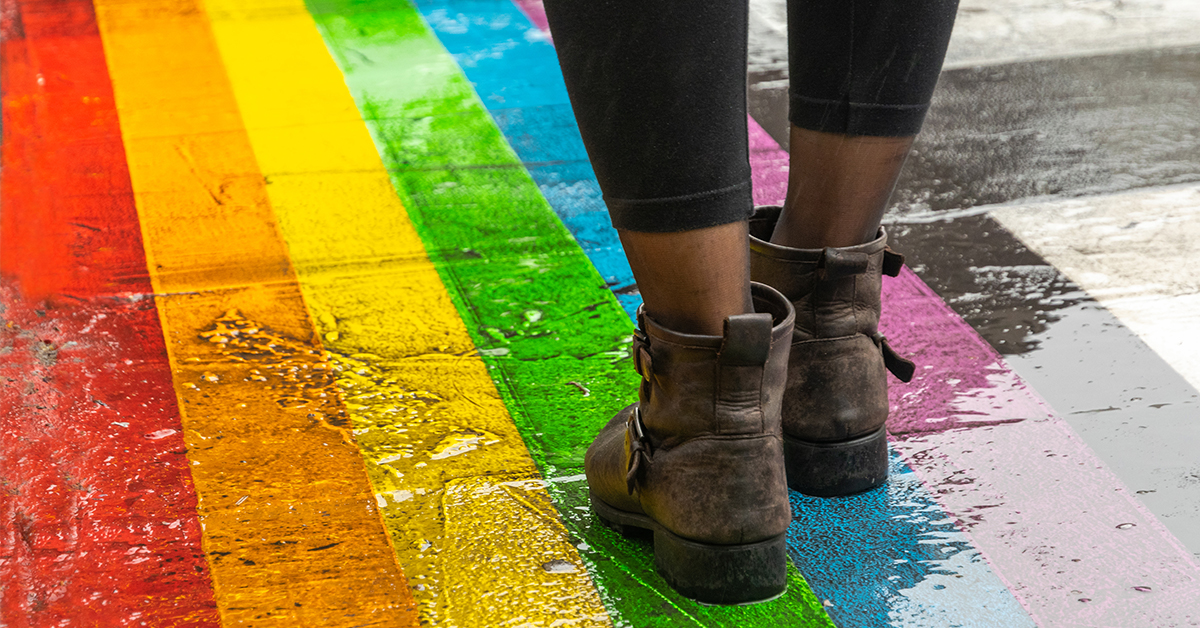 JUNE 26, 2021
Pressing On: From Marriage Equality to Financial Equality
June 26 isn't just any other early summer day – it's an historic day for LGBTQ equality.
It's the anniversary of numerous milestone moments in the gay rights movement. On June 26, 2003, the U.S. Supreme Court ruled on Lawrence v. Texas, voting to invalidate sodomy laws across the U.S. Ten years later, the Supreme Court overturned a key section of the Defense of Marriage Act (DOMA), a federal law that defined marriage as a union between one man and one woman.
And on June 26, 2015, the Court ruled on Obergefell v. Hodges – a landmark ruling that gave same-sex couples the right to marry in all U.S. states and made marriage equality the law of our land. Obergefell v. Hodges also removed some of the most significant of the inequities same-sex couples had historically faced – namely the inability to participate in the benefits available to married heterosexual couples, such as filing joint tax returns, access to a spouse's Social Security or health benefits, and gift and estate tax marital deductions, to name just a few.
The day symbolizes a lot for me and my family. I am a father and stepfather of two LGBTQ women. When my home state, Minnesota, proposed an amendment to make same-sex marriage unconstitutional in 2012, I campaigned publicly to encourage business leaders to oppose the amendment. It didn't pass. Remarkably, just a few months later, Minnesota legalized same-sex marriage.
Lately, a lot of attention and energy has been focused on the extent to which our financial system may or may not contribute to systemic racial inequality. Versions of this narrative are presented in several recently published books, including Karen Petrou's Engine of Inequality, Dorothy A. Brown's The Whiteness of Wealth, and Destin Jenkins' The Bonds of Inequality. All focus on the relationship between the financial system and economic inequality.
But in the same way financial inequality is all too real for all communities that exist outside mainstream culture – that continues to be true for the LGBTQ community.
In addition to complexities around retirement, estate and financial planning, the LGBTQ community faces its own particular share of financial headwinds. To name just a few: Numerous studies have found LGBTQ professionals face a pay gap in their careers, and the disparity can be especially wide for transgender individuals who transition at work – one study found female transgender workers saw their earnings drop by a third after their transition. When buying homes, LGBTQ individuals and families may face discrimination from agents or sellers – as well as being 73% more likely to be denied when applying for a mortgage. And nearly one-third of bisexual women and transgender individuals live in poverty.
That said, there is promising energy behind a push for financial equality for the LGBTQ community. In March, the Consumer Financial Protection Bureau issued a rule affirming it is illegal for lenders to discriminate on the basis of sexual orientation or gender identity. And the Call Me By My Name campaign is calling on U.S. financial institutions to increase support of the transgender and nonbinary communities by allowing consumers to select the name they'd like to be called by – and honoring that decision on each touchpoint, from the individual's bank card to statements to phone calls.
Important legislation is also in the works. In Congress, the House-passed Equality Act would amend existing civil rights laws to establish sexual orientation and gender identity as protected characteristics, as well as establish explicit nondiscrimination protections for LGBTQ people. It awaits action by the Senate.
While these advances are steps in the right direction, there is still more to do. We must continue to press for financial equality for the LGBTQ community and all communities that face financial roadblocks – and, working together, help to eliminate the challenges they face.