John Taft
For more than 40 years, people have trusted John Taft's perspective on the financial industry. His diverse industry experience includes 10 years as the CEO of RBC Wealth Management and multiple terms on the board of directors of the Securities Industry Financial Markets Association, including one year as board chairman in 2011. In these roles as well as his writing, he has consistently emphasized the importance of earning and keeping clients' trust.
As Vice Chairman of Baird and a member of the firm's Executive Committee, John's focus is on advancing strategic opportunities, including the continued expansion of Baird's Private Wealth Management business.
John graduated magna cum laude, Phi Beta Kappa with a Bachelor of Arts degree from Yale University, and earned a master's degree in public and private management from the Yale School of Organization and Management. In addition to RBC and SIFMA, John's past professional roles have included time as a consultant for Deloitte & Touche; president and CEO of Voyageur Asset Management; president and CEO of Dougherty Summit Securities; a member of the board of directors of Segall Bryant & Hamill, The Clifton Group and Columbia Threadneedle Funds; and a managing director at Piper, Jaffray & Hopwood. He is currently a director of RiverFront Investment Group.
Deeply committed to community involvement, John has served as a board member and as a volunteer with a wide range of not-for-profit and public service organizations. Currently he is an active member of the Itasca Project and serves as Vice-Chair of the Minneapolis Foundation. John credits his family, including his great-grandfather, 27th U.S. President William Howard Taft, for instilling strong core values that shape his definition of business success and belief in the importance of treating all people with dignity.
"There really is no other firm like Baird in America today, and I am incredibly excited to be a part of it."
Awards and Recognitions
Top 25 Most Influential People for Advisors
Investment Advisor Magazine, 2013
Amazon Book Editors select Stewardship as a Top Pick
Amazon.com, 2012
Business Leader Award
Project 515, 2013
Leading Individual Award
Family Wealth Report Inaugural Award, 2014
Top 100 Thought Leaders in Trustworthy Business
Trust Across America, 2014 and 2015
Outstanding Corporate Diversity Leader
The National Gay & Lesbian Chamber of Commerce, 2010
Books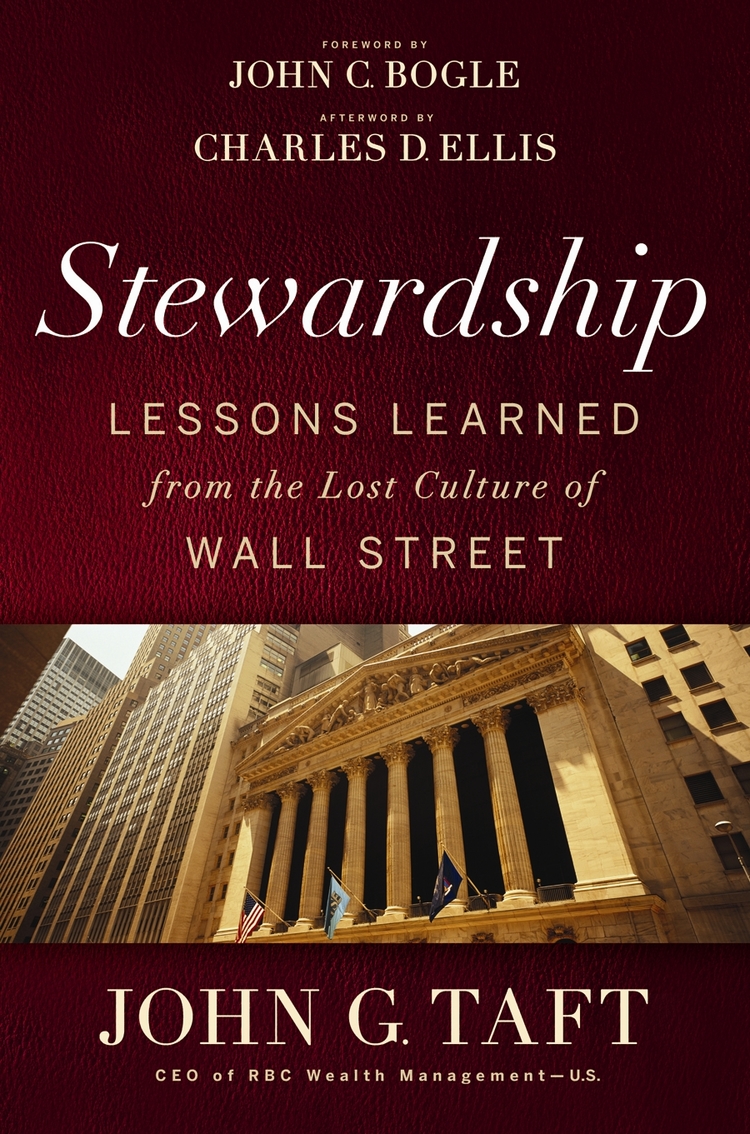 Stewardship: Lessons Learned from the Lost Culture of Wall Street
Stewardship is the journey of financial insider John Taft towards understanding and affirming the importance of stewardship – which he has come to define as "serving others" – as a core principle for the financial services industry, the global financial system and society at large.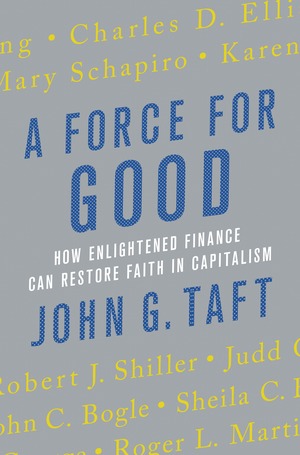 A Force for Good: How Enlightened Finance Can Restore Faith in Capitalism
John Taft has gathered some of the greatest financial minds of our time to explore how Wall Street can harness the same creative energy that invented credit default swaps and channel it towards the public good in the form of a stable retirement system, investment strategies that protect the environment and reward responsible corporate behavior, and a financial industry with a culture of ethics, integrity and client focus.
John is also a frequent public speaker and media contributor.